Verrado Football Practices Show Improvement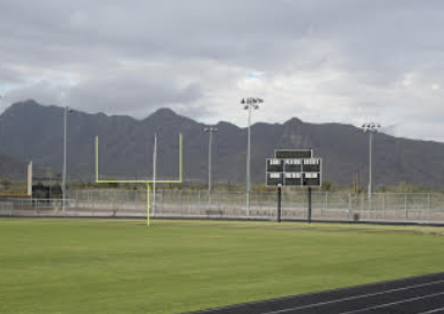 The Verrado Vipers 2021 football team has officially started practice in preparation for the upcoming season. The Vipers aim to make it three straight seasons in the state playoffs after a 3 win campaign and a playoff berth in a Covid shortened 2020 season. 
A big change for the Vipers occurred during the offseason when the previous coach Shawn Copeland departed for a different job in his home state of Texas. This left Verrado with a coaching vacancy as the season was quickly approaching. On June 22nd, Verrado officially hired Dustin Johnson as their new head coach. 
Coach Johnson's first head coaching job was at Buckeye Union, where he spent 7 years there. He then spent the next 8 years at Tonopah Valley High School. And now he starts his coaching career at Verrado. When asked why he chose Verrado he placed a big emphasis on the community. "It's a growing, active community." He also explained that he attended a 7 on 7 event. A 7 on 7 when teams basically play football without the offensive and defensive lines. The field is usually shortened and it features mainly passing. He stated, "I went to a 7 on 7 and was excited and impressed!" In looking towards the 2021 season he stated that "I'm most looking forward to competing. We have some great athletes that will put us in a position for success. We just have to get better every day."
Coach Johnson and the Vipers will open up their season on September 3rd with a home game against Notre Dame Prep.