Avengers Campus: All You Need to Know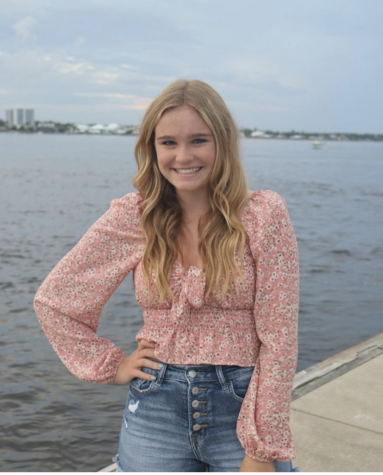 More stories from Gabby Comer
We have all seen the commercials on T.V. for Disney's California Adventure Avengers Campus, but is it worth it to make the 5-hour drive to see this new edition? My family and I recently took a trip to Disneyland and experienced Avengers Campus. Fittingly named, the theme of the park is to train the next generation of Avengers. This land allows you to team up with your favorite Avengers and experience them in action. 
As I walked in I saw the tall Guardians of the Galaxy tower, and the blue, gray, and white Avengers Headquarters complete with the Avengers emblem and the Quinjet on the roof. There are many different attractions in Avengers Campus. I enjoyed getting trained to be in the next generation of Avengers from their four different shows, Avengers Assemble!, Warriors of Wakanda, Doctor Strange: Mysteries of the Mystic Arts, and The Amazing Spider-Man. I also liked trying the brand new ride Web Slingers, where I helped Spiderman catch radioactive spiders by shooting webs through motion detection. You have to enter a virtual queue for this ride. Is it worth riding more than once? Probably not, but it is cool to experience the state-of-the-art motion sensor technology. 
The biggest attraction that I loved was Guardians of the Galaxy Mission BREAKOUT, formally Hollywood's Tower of Terror. Guardians of the Galaxy Mission BREAKOUT was reimagined a couple of years ago to fit the Avengers theme. I was a bit skeptical at first, as Tower of Terror was always my favorite ride, but I am happy to report that it is now one of my favorite Disney rides. The Guardians of the Galaxy has been caught by The Collector, and it is our job to help Rocket break the rest of them out. You are sitting in the elevator when Rocket kills the power, music starts blasting in your ears, and you are sent up and down into a frenzy. I highly recommend you ride it more than once because there are several different sequences, so you are surprised every time. Although this ride is older than the rest of the park, riding this ride completes your Avengers Campus experience.
Now comes the part that everyone cares about, the food. They have one restaurant and a bar at Avengers Campus. My family ate lunch at the Pym Test Kitchen. Ant-Man and Wasp led a team of chefs in making food for the test kitchen,  using their growing and shrinking technologies. Some of their food includes a massive pretzel, spaghetti with a giant meatball, and chicken sandwiches with tiny buns. All of the food was delicious and I am for sure going back when I am in Disney again.
Disney still amazes me with how much detail and creativity they put into everything at the parks, and Avengers Campus is no exception. Avengers Campus can give regular Disney goers a new land to explore for a couple of hours or Marvel enthusiasts a place to truly geek out. Whether you are a Marvel fan or just a Disney fan, Avengers Campus does not disappoint!
Leave a Comment