Verrado Baseball Begins Fall Season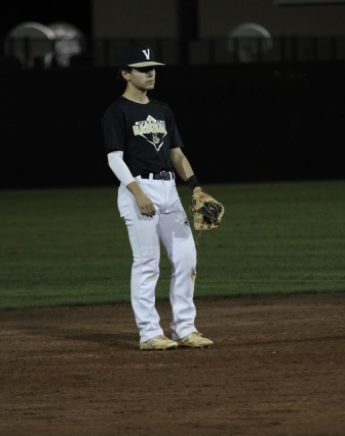 More stories from Jake Gonzales
On August 10th the Verrado baseball team had a program-wide meeting to go over the upcoming fall season. The meeting was very brief and gave an overview of what days practice will be on, and when tournaments and games start. 
The way fall baseball works at Verrado is a lot different from the spring season, but there are also some similarities. To start, there are no cuts during the fall, meaning that if you pay the participation fee, you are welcome to partake in all of the practices and games. This varies from the regular season where if the coaches cannot find a spot for you on any of the rosters they can cut you from the team. 
Also, the practices are more in-depth in the fall. The coaches like to hammer out things like how to lead off from a base or different bunt defenses. This is because there is time to practice things that require a lot of detail in the fall since you aren't playing any games that matter. But, during the spring season, you are playing multiple games every week and don't have time to practice as you would in the fall, so these august practices go a long way. 
As someone who is now going into my fourth fall season, the practices try to strike a balance between getting good quality work in, while also having fun playing the game of baseball. Senior catcher Garrett Hicks chimed in with his own thoughts. "I think it's a good time for underclassmen to learn from the upperclassmen." He stated, "to get used to everything our competitive program does during the spring season." And this is a very good point. The fall can be a nerve-racking time for people who are newer to the program and unfamiliar with how we operate as a group. All in all the fall is a great way to get others acclimated to the program, while also preparing yourself for the upcoming season
Leave a Comment