Overview on the first Spirit Week of the 2021-2022 school year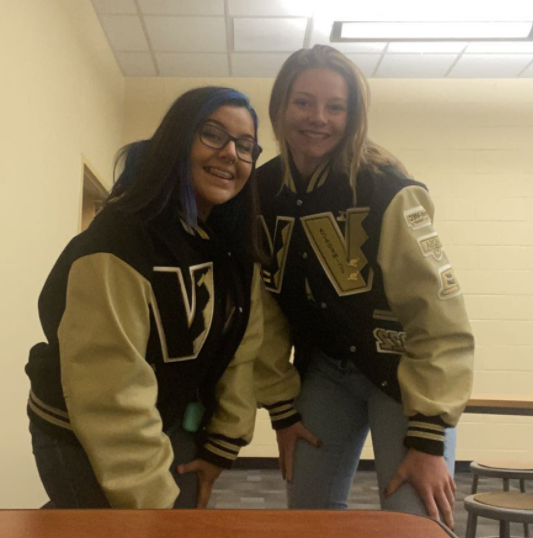 It was extremely exciting that from Monday, 8/16, to Friday, 8/20 was our very first Spirit Week of the year. The staff and students really came and showed all the spirit they had throughout last week. This is the way we wanted to start the school year and make a big impression on what we vipers do best.
On Monday, vipers wore their best PJs they had because it was PJ Day. Many wore onesies, some wore matching sets, and some just wore Christmas pajama pants that they matched with a random shirt. They made it very interesting to see all the different types of pajamas our vipers had. It was a great way for students, teachers, and staff to be comfortable at the beginning of the week.
Something that was added to the spirit week this year was prep day. So on Tuesday, students and teachers wore something that represented something they thought was preppy. People wore letterman jackets, skirts, Polos, etc. Some students thought of it being as a Frat Boy Day. So students dressed in an oversized button-up shirt and wore a pair of shorts. To top it off, they added a hat to make their outfits a lot more interesting. 
On Wednesday, vipers wore pink because in the words of Karen Smith, "On Wednesdays, we wear pink." Staff and students didn't disappoint this year with wearing pink. It looked amazing on everyone. Some people got creative and wore pink tutus and pink paint. Some students just wore pink shirts. It was a great thing to see that most were contributing to wearing all the pink they had.
Now on Thursday, it was surf vs. turf. Vipers had rocked their GNARLY surf clothes and were ready to show off and try to take over the school for themselves. Some were also on the turf side. It was a great sight to see all the surf and beach gear and then you turned and saw someone that was wearing a leather jacket.
For the last day of spirit week, it was Frenzy Friday. Our vipers know how to be the best in their viper gear. There were a variety of different things kids were wearing from sports to just normal viper gear. Some even got extremely creative by doing their makeup in the school colors. Some even decided that they wanted to use colored hair spray to make themselves stand out.
This was a fun and creative spirit week to start the 2021-2022 school year. To see everyone in different attire was great to see. Also seeing the wings go against each other for staff was a fun way that encouraged us as students to try to have some fun just as the teachers were. Hopefully, all students had a blast with last week's Spirit Week and tried to make a difference this year.