What is the Best Mascara?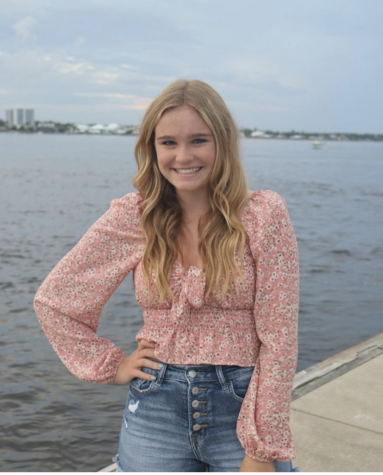 More stories from Gabby Comer
It seems I am always asking my friends what mascaras they use, and I am always trying new ones. I feel like I am always on a hunt for the next best mascara. When I do this, I have two goals. The first is to find one that makes my lashes long, and the second goal is to find the cheapest ones that do that. I have found that the expensive ones are about the same as the less expensive ones. Mascara is the biggest part of my makeup routine. No matter how much makeup I am wearing, I will always wear mascara. I decided to do a little experiment. I bought three waterproof mascaras from 3 different drug store brands, and I compared them.
The first one I tried was the Maybelline Falsies Lash lift. A friend recommended it to me and said she liked it. The first thing I noticed was the brush. It is curved in such a way that it just feels different on your lashes. Once the mascara is on, it looks like every other mascara. I did struggle with my lashes clumping together, but I was able to resolve it quite quickly. Overall, it applied pretty evenly. I proceeded to go through my day, and it seemed to stay right in place. There was no chipping or gathering of mascara above or below my eyes. My eyes were not irritated. This can sometimes happen with different mascaras and can be annoying. The true question is, was it waterproof? Was it worth it to pay the extra 2 dollars for waterproof mascara? I am happy to report that this mascara is indeed waterproof. I went in the pool and exercised in it, and it did not smear. It also came off pretty easily with a makeup remover which a lot of waterproof mascaras struggle to come off.
The next day I woke up, hoping that I would have another good experience with a new mascara. For day 2, I choose to put on L'Oréal's "Sky High" waterproof mascara. The first thing I noticed was there were a lot of clumps of mascara on the brush. This could be because I have used this mascara once before, and it is a bit older than the other ones. I have noticed that there always seems to be a lot of clumps with this mascara. As I was applying, my lashes started to clump together. The mascara looks about the same as the last one. A good, not magnificent look, but a solid look for every day. I then went about my day as anyone would. The mascara seemed to stay in place and not smear. I noticed that it felt clunky in my eyes and began to irritate them throughout the day. I would consider this mascara waterproof. I went into the pool, and it did not smear as long as I didn't rub my eyes. It was difficult to get off with a makeup remover, but eventually, I was able to get it off. Overall this mascara was okay. It wasn't horrible. The look was good, and it was waterproof. However, it was the clumping and the feel of it on my eyes that got to me.
At the start of day 3, I was excited. I felt like it was going to be a good mascara day. I wake up and go pick up the orange Cover Girl "Lash Blast" mascara. The mascara went on very easily, and my lashes looked the best they had out of all of the days. I said out loud, "well, maybe, I have found a new mascara!" I took my picture and went about my day. Only about 20 minutes later, my mom told me that I had mascara on the top of my eye. I was surprised that it was already coming off, but I just let it go. I thought that maybe I accidentally did that since I had just put it on. I continued to go through my day, but I noticed more and more black gathering around my upper and lower eyes. I was still quite impressed because my eyelashes looked good. I went to work out that night, and this was the first time I noticed through the whole experiment that my mascara was visibly running. It was also difficult to get the mascara off with a makeup wipe. I almost had to massage my eyelashes to get the mascara off, and I didn't even get it all off then. I still woke up with mascara under my eyes the next morning. Although I might make this mascara sound bad, if you are going for a more dramatic lash look, willing to forgo the waterproof part, then this could be a good option for you.
So, I tested these 3 mascaras. What is the best mascara in the end? Well, it depends. If you are looking for everyday waterproof mascara, then go with
's Falsies Lashes or L'Oréal's Sky-high mascara. For me, I would choose Maybelline's mascara, but it is because it did not bother my eyes. If you do not have sensitive eyes, Maybelline and L'Oréal's mascaras are both great options for every day. Covergirl's mascara would be a good option for show makeup, and it is best to wear when you need more of a dramatic look. If you choose this mascara be prepared to also invest in setting spray and forgo the waterproof part. What makeup people choose to use is truly up to individual preference, but this little experiment has helped me realize what I look for in a mascara. I hope that it helps you too!
Leave a Comment