A Less Stressful Job Hunt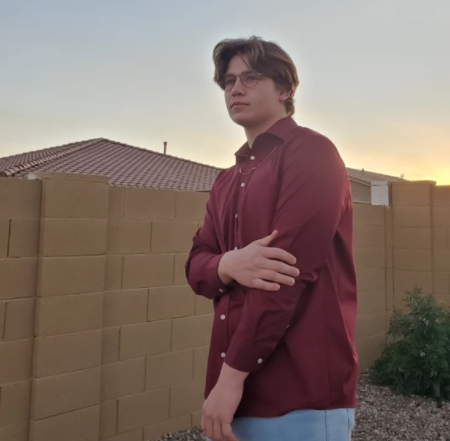 More stories from Liam Stillson
Getting your first job may be one of the most stressful things you ever experience, between finding a job that is willing to hire someone under 18, finding one that you'll know what to do, and seeing if they will even work around your schedule.  However, it may be easier than you think. Many jobs are willing to hire high school students, even student-athletes, depending on what you are willing to do. Some jobs are going to be different from others, from the pay to the work that you would be doing, but any job is better than no job at all.
For those who aren't currently doing any sports or don't plan on doing any sports later on in the school year, then you're in luck. If you're not busy after school, then you'll be able to work as much as you want. Any job will want you, basically anywhere that is hiring anyone underage. It can be very easy to become a waitress, hostess, dishwasher, or cashier. A good place to start looking for that could be Cracker Barrel, where you could work as any of these and even cross-train if needed. They also have very flexible hours, even being able to have someone only work on the weekends if needed. Another great place to start would be Olive Garden, which has high pay, dishwashers starting at $16 an hour. Keep in mind Arizona's minimum wage is only $12.15, so $16 an hour is quite a lot for a high school student. However, the hours might be a little longer than some other jobs but, it might be worth it if you have the time. 
For those who are playing a sport or who are unable to work on school days, then finding a job might be a little more difficult, however, some jobs will hire people who can only work the weekends. Again, Cracker Barrel is very flexible with their hours, with people that I know who only work on the weekends or only a couple of days a week. If the restaurant industry doesn't suit you, then a place to look would be any grocery store like the new Frys that was just built, or even one of the local Wal-mart stores either on Watson or, the one on Estrella Parkway, both companies are very flexible when it comes to high school students. 
For those who are over the age of 18 then a good option would be the Dollar General on Jackrabbit, they are always hiring, and yes, you have to be 18 or older, trust me I've tried a couple of times. A couple of more places that will hire at 18, would be Autozone, O'Reilly's, or being a receptionist at a Dental Office if they are needed. 
So, if you need a job, or just simply want one for the income, whether you can work during the week or only on the weekends, it can't hurt to apply to one that you might want, or to take a look at one of the jobs listed on here. 
View Comments (1)