Dutch Bros not-so-secret Menu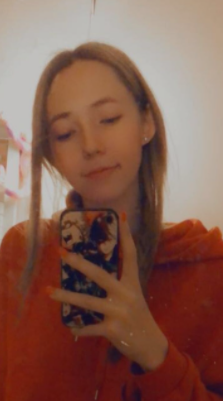 More stories from Madison Parker
A great way to attract customers involves providing some out-of-the-ordinary services. For example, Sonic, the classic drive-thru restaurant, is known for its employees serving their customers, on the go, with roller skates. Other places such as Rudy's may provide music and entertainment featuring country singers or artists. Many food places include fun features for their customers to improve business and provide an upbeat environment. Like these restaurants, Dutch Bros also has its unique features for the public: a "secret" menu.
A menu with countless new concoctions, each drink mixed with odd ingredients that somehow fit together, and the wackiest names you could think of, Dutch Bros made this intending to give their customers a fun way to discover new fan favorites. Like the average menu, it includes coffee, tea, blends, rebels (blends of fruits and varying energy drinks), frosts (basically a milkshake), and freezes (a milkshake with caffeine), but incorporates new flavors and nonstop additions.
Among the list of distinct coffees and blends, a few of my personal favorites reside. Cinnabon Frost, a cool drink mixed with brown sugar, cinnamon, and salted caramel, this flawless, sweet blend settles in first on the leaderboard. The only drink I have ever been able to finish a large size in, the Cinnabon Frost drink contains a sweet & salty flavor and a milky texture you will love! Nothing can quite compare to it, excluding my second favorite, one of the lesser-known drinks listen on the secret menu: Starry Night Rebel. A beautiful purple color, blue raspberry, and blackberry, this drink is infused with delicious flavors and can almost be called an artwork. Coming last but not least, in third place is the Candy Cane Mocha; as you may be able to tell, this drink includes lots of caffeine and peppermint. It is sweet, almost too sweet, but leaves that brisk feeling of mint in your breath, giving you the feel of a cozy winter night, as cliche as it sounds. Although these three drinks are among my choice of beverage, they may not be yours; so here are some other options to try out, starting with the basics:
Golden Eagle: This tasty breve is hand-mixed with caramel and vanilla syrup, milk, a shot of espresso, and finished off with light whip cream and a creamy caramel drizzle. 
Molten Lava: A warm, tasty Mocha made with chocolate and cinnamon, melting your mouth with flavor!
Picture Perfect: With this phrase, you can ask for any available drink made Picture perfect, and the employees will add whip cream with a dark chocolate and caramel drizzle on top! 
German Chocolate: If you have a sweet tooth, this chocolate mocha will be a mouthwatering experience! With coconut and dark chocolate, this hand-mixed drink is a real treat!
Smore Breve Latte: With white chocolate, dark chocolate, brown sugar, cinnamon, and chocolate macadamia, this mixed treat might as well be a real Smore! 
Sugar Cookie: Want a cookie? This treat mixed with white chocolate, almond Roca, and vanilla will be sure to satisfy your midnight cravings!
White Zombie: White chocolate and vanilla breve; that is all it is, yet this simple drink will reanimate anyone who has tastes it!
White Russian: This drink may sound delicious, and it certainly lives up to its name. This favorite is like a Kicker (your average espresso drink) but includes extra white chocolate and a drizzle!
Bubble Gum Frost: The taste of your childhood, bubblegum! This frost with strawberries, bananas, vanilla, and ice cream simulates the sweet flavor of bubble gum we all love!
Freedom Frost: Give your tastebuds a sense of freedom with this vanilla frost! Topped with fun colors featuring blue raspberry and red cherry drizzle!
With these unique drinks now in your grasp, you can no longer call yourself an amateur! The secret is out, now go and try one! You might find yourself a favorite of your own! Stretching from Watson Rd. to Glendale and Peoria, there are multiple Dutch Bros locations to choose from, so take your pick! Find what is closest to you and grab a refreshment. Prices range from $3.50 (small) and $4.50 (medium) to $6.50 (large). For the tasty drinks provided, I can honestly say that it is worth every penny!
View Comments (3)