The Baked Feta Pasta Trend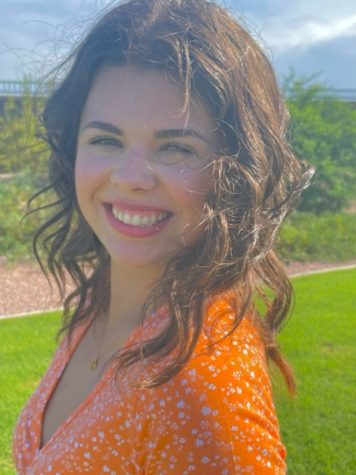 More stories from Abby Williams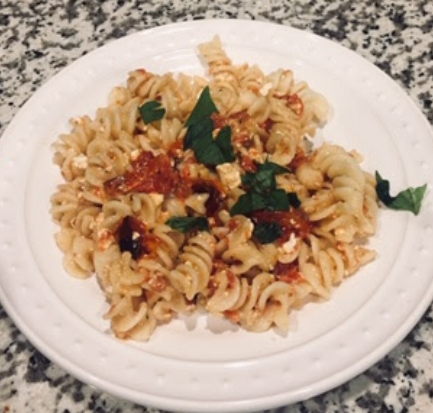 The baked pasta trend has been going around for quite some time. The trend started in 2019, it was then brought back on TikTok in 2021. The recipe originated from blogger Liemessa with 2.7million views. TikTok became popular in late January. Today, people are still reviewing the trend in their Youtube videos or TikToks.
   The pasta wasn't hard to make, it's perfect for when you just want an easy meal. You'll need to set the oven to 400 degrees and boil a pot of water for the pasta. In the article, The Washington Post explains how the ingredients should be placed in a baking dish. The website shows pictures of it, this helped me to understand how to cook pasta. While cooking the dish with the feta make sure to bake it for 40 minutes. It takes a while for the tomatoes and garlic to cook nicely. It will make the pasta more creamy when you combine the feta with the pasta. 
 Ingredients:
2 pints of cherry tomatoes 
4 cloves of garlic
½ cup of extra virgin olive oil
Kosher salt 
1 block of Greek feta cheese
½ teaspoon of crushed red pepper flakes 
Freshly ground black pepper 
12 ounces of medium-length pasta, such as campanelle, rigatoni, or rotini
Fresh basil for serving
   The feta pasta was really good when I finished making it. The tomatoes added a nice sweetness to the savory pasta. The garlic gave the pasta an extra kick of flavor. The basil was a nice accent to the dish and made it more delicious. Save some of the pasta water when you're straining so the pasta is creamy. The best part is that you can use any spices you want to satisfy your taste buds. Overall, I enjoyed this meal and would highly recommend it!
Leave a Comment