Malignant: Scary Fall movie review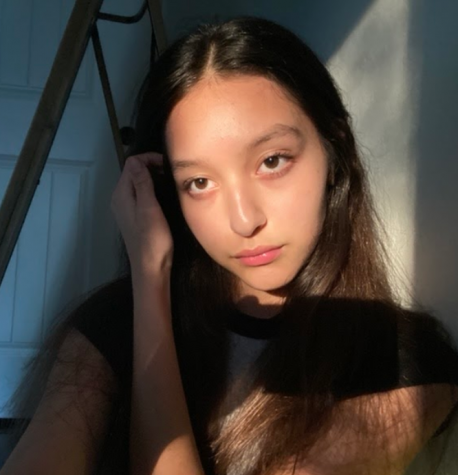 More stories from Annabelle Flores
Watching scary movies and eating junk food with my family and friends is something I always look forward to when it's the weekend, so you can probably imagine when I saw the trailer for the movie Malignant that I knew it was going to be the next movie I watched in theaters. The movie Malignant was released on September 10th, 2021, and was directed by James Wan who was also the producer of The Conjuring 2.
This film's protagonist is a woman named Madison who starts to have visions after losing her husband and her child. These visions are of people dying from a murderer named Gabriel. Eventually, Madison finds out that these visions are happening in real life and that Gabriel is connected to a past she cannot remember, which leads Madison to eventually figure out that she is the only one that can stop his murders.
As the story goes on Gabriel is figured out to be Madison's evil imaginary friend from her childhood who has come back into her life to torment her. When Madison figures out she won't be able to defeat Gabriel alone she begins to work together with her sister and two cops to defeat this murderer who Madison may have been the one to create. Will Madison figure out who Gabriel truly is to her and what he wants?
Although this movie received mixed reviews I would still recommend this film because of its peculiar storyline and the fact it kept me and its watchers on the edge of our seats, which is something I look for in any movie. Not only was this movie captivating to watch but it was something me and my family enjoyed discussing and depicting afterward. On the other hand, the people who did not enjoy the movie said that the movie was not scary, boring, and most of all confusing. Considering both the good and bad factors of this movie it was still a mystery and thriller that my family and I enjoyed watching together over movie theater nachos in Harkins, but it can also be watched on HBO max, Sling TV, and for free on Tubi.
Leave a Comment