Beginner Friendly Guitar Songs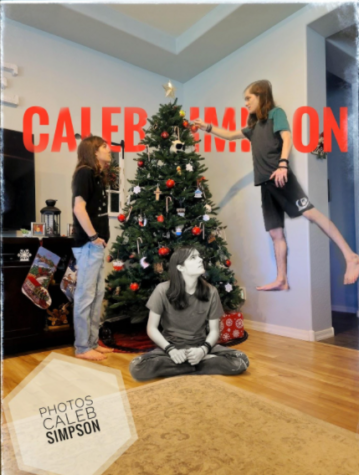 More stories from Caleb Simpson
Once you have learned some of the basics of guitar you want to see what kind of songs you can play next. But the song you pick is split into many different sections and chords, then you figure out that the songs you picked are just too hard for you. In music, the best way to grow as a musician is to start at the basics, something that does not require Bends, Slide-offs, Vibratos, and/or pull-offs, etc. for the best option is to go with the easiest song you can find. But what are some good songs to review, and what are the best songs that you can learn and have fun with? 
To start you find what genre you want to play and what fits the style you want some genres could go well with guitar and some are harder and have new stuff for you to learn, but it also depends on the different picking patterns as well such as pick style where you take a small pick that goes between your index and your thumb while the middle and ring slightly support the shape, and fingerpicking is the idea of having specific fingers assigned to one string or in some cases multiple strings (before tips and tricks of guitar). Once you have those basics then you can move on to the song of choice. 
Depending on the genre you pick and the style of picking you're going to have to find an easy song, and not too crazy (nothing like Stairway to Heaven). When you're picking a song it's good to note if some of the notes or chords you play are repeating in the song because that could give you an advantage in the process of learning how to play. Now some songs don't have a repeated progression, but that is also okay because of some things that may be easier with a slower tempo (speed of chord progression). So when playing the tempo it matters a lot because it gives the song a variety of different views whether it is fast and energetic or a slow and peaceful song. If you can find a song with both of those it is a perfect point to start. 
So going to bigger details here are some songs for the genres you might be interested in. So to start if you're looking for something along the lines of rap, the best bet for that might be gangsta paradise by Coolio it has many new techniques that may be hard for beginners at first but when you take the time to slow it down and play the different parts one at a time this should be a good song to play. If you are more into pop-like songs then the best option for one is Rude! By magic, this has simple chords with a more normal strumming pattern, another good option for pop songs is Belong with Me by Taylor Swift, it has super easy chords and a good beginner-friendly strumming pattern. There are many other songs for the genres of your liking. Find a song with a simple tempo and a chord progression that can work with you along with your growth as a guitar player. Some other good songs to find and play for Rock are my ex's best friend by machine gun kelly it has only three chords and a very nice and easy strumming pattern then is repeated throughout the whole song which is pretty nice. Another song that goes well with beginner rock guitarists is song 2 by Blur. It has the same chords throughout the song but it also has a hard strumming pattern and chord progression but the result is satisfying. 
When you are practicing music some important things to note is that when your playing you tend to develop a thick set of skin once you have played for at least a few months, when you first play you may experience some pains when you're pressing down on the required frets of a song just know that it is normal and make sure to relax your hand and don't push yourself because you could cause pains that could last a while. Also when your playing there's also bar chords that may be a little difficult the best way to get past that for the moment is to find practice using the chord for a bit if it doesn't seem it's going too well, then the best option is to make a chord similar to that that has the same roots(the base note of where the note is being played) as that chord. and use that for the remainder of the time you play, then come back to the original chord shape when you are fully comfortable with it. The overall idea of this is to find a song that you can practice, maybe even learn from it and you will grow as long as you have fun and don't give yourself too much. 
Leave a Comment