Fun Attractions this Fall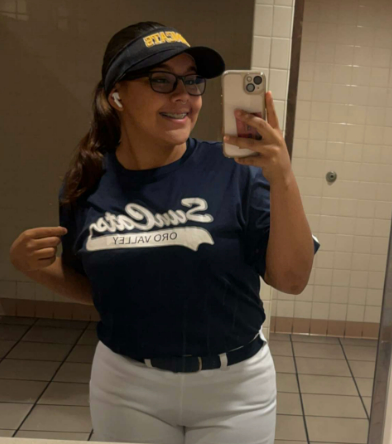 More stories from Jocelyn Lopez
With it being October, this is the time that families and friends start to decorate their houses and have some fun with each other. Whether that being with a group or by yourself, there are many things that you can do this entire month of October. You can do endless things and have fun in many different ways. Here are some great ideas on what you can do to have fun this month.
You can go to Fear Farm this year now that it is open in a new location. Fear Farm is now located at 6801 N 99th Ave, Glendale, AZ 85305. This haunted attraction is one way that many students can enjoy their time during this month. Many people go as a group and some go alone or with one other person. This can be a great experience to have if you haven't been to Fear Farm yet. There are many things that you can do while at this haunted house. You can take pictures with the actors, go through all attractions, and even go on the haunted hayride. There are so many things that you can do at this place that many grow to love. It takes a certain person to go to this amazing place and if you think you are up for it, go and have fun and live your life.
Another thing you can do is go to the Arizona State Fair. For most who do not know where it is located, the address is 1826 W McDowell Rd, Phoenix, AZ 85007. With it now being open, kids can finally go on the rides that they've been waiting for since 2020. The state fair is a good and easy way to get out with your family and friends if you would like to go somewhere other than haunted houses. Yes, the fair closes a day before Halloween, but many people feel like it's their happy place. Parents love to see their kids have fun and couples love to play games with each other. The fair is the place to go before it closes on October 30th so go have fun with all the endless rides and try new food options that you don't see on the street.
There are so many things that can be done with all the ones that you love. Now that it is October, meaning Halloween is just around the corner, we should have a little fun. With all of the things going on in our heads, it's a good thing to just let loose and enjoy ourselves. Have fun while you can with anyone you want and make memories with them. Go out and live and not worry about anything else that is happening in the world!
Leave a Comment