A Haunted Night of Horrors at Fear Farm!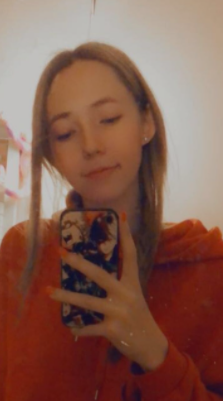 More stories from Madison Parker
Tickets are open now for the freaky fun haunted house in Glendale! This month, Fear Farm is open to the public for a scary Halloween experience. It's a good time for you and your friends to meet and have a scare, so, until the 31st, you can purchase tickets on Fear Farm's website or upfront for $24- $32 (Price varies on the date and purchase method). If you're interested in a fast pass (+$10) or skipping the lines(+20), you can purchase them as an add-on to your ticket's original price (I suggest buying online). If you're feeling brave, you can pay a fee of $100 to become a VIP and get the best experience! Who knows what might happen.
No matter the ticket you purchase, I can personally guarantee a good time for your participating party. From my own experience, (I go every year as tradition) It is well worth the price. Concessions are available for purchase at different stands at the location, picture setups (I recommend taking some friendly photos), and scares roaming the fields. If you can't handle jumpscares, I suggest bringing a friend or two for security (or a sacrifice). The buddy system works nicely at Fear Farm. 
This spooky experience offers multiple attractions for your liking. The order of houses you go through doesn't matter, but you can only go through each house once unless you have a special pass. Nevertheless, it's a great experience. There are multiple haunted houses to choose from, such as Dead End Slaughterhouse, Dead in the Water, Nuketown, and Sinister Circus (my personal favorite). Alongside the few, there is also a haunted corn maze, perfect for venturing with friends. Your party is free to go into the attractions in whichever order you'd like; the wait times may vary depending on the day. No one cares to hear about the wait times, right? So let's get into the fun stuff. 
Let's start with my favorite, Sinister Circus. This attraction is full of freaky clowns and vibrant colors, making it hard to tell if you're frightened or intrigued. With black and white strobe lights around the house, you might notice some unnatural features in your clothing. But you won't focus on your glowing white socks for long; I'm sure the giant chainsaw clowns will steal the thunder. 
If that wasn't much of a scare for you, try the waterlogged walkthrough of Dead in the Water. This fog-filled fright has sea monsters, lost sailors, critters, and scares within the mist. The swampy look leaves you wondering if something is following close behind. If this one doesn't give you creepy crawlies, I don't know what will. 
Oh wait, I do. Nuketown, a familiar name to most of us but in this case, unknown. This abandoned nuclear testing facility has strange occurrences and mutant creatures you've never seen before. Be sure to watch your step; you never know who may be lurking.  
This next house is always best when saved for last. What used to be a 70's rest stop is now a trap for tourists. The Dead End Slaughterhouse is full of corpses, chainsaws, and massacres. Make sure not to stay for too long; you might get lost in the strobe lights and end up in a tricky situation. Even so, it's a great way to end your night terrors. That is, before entering the maze. 
Last but not least, the Haunted Corn Maze: "The Reaping." It's a great way to experience getting lost in the dark with your friends. Fun, right? No, it's terrifying. But it does get your adrenaline running enough to keep you on your feet. You'll need that adrenaline, running through 20 acres of corn while being chased by a killer clown is a daunting task. 
At the end of the night, you will have had a blast. My sisters are always raving about it on the car ride home. I'm sure all of you will do the same. But don't take my word for it, try it out and see for yourself. Make it a night to remember, make it a tradition! I guarantee it will add some spice to this year's Halloween. 
Fear Farm website (ticket purchasing):
https://www.fearfarm.com/index.html 
Location: 
View Comments (2)