Trending at Home Coffee Drinks
Coffee Obsessions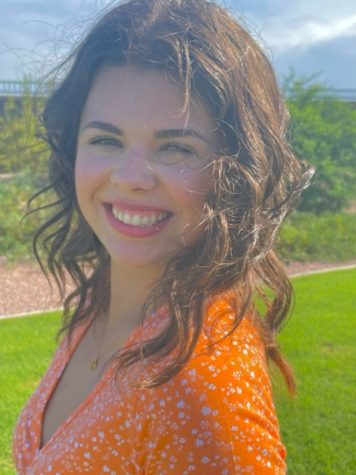 More stories from Abby Williams
This year there have been many trending coffee drinks. My favorites are the vanilla iced latte and the Pumpkin foam iced latte. Both drinks are easy to make at home and are really good!
   How I make my coffee is by brewing it through my Keurig (I use Peet's coffee). But whatever works best for you will work as well. For the vanilla flavoring, I like to make my own syrups, so this one is homemade but the pumpkin one I buy. This is all how I prefer it but if you want your coffee to be sweet or not you can switch it up depending. Start by putting 1 tablespoon of cane sugar in a small bowl (microwave safe) then add 3 teaspoons of water. Heat the mixture in the microwave for about 15 seconds just until sugar is dissolved. Once the sugar is dissolved, add about 2 teaspoons of vanilla extract. Then put your syrup and ice in and add milk or half and half. I prefer a splash of half and half, but I have tried using milk before and it still tastes good. This drink is really good if you are just craving a coffee. This one is definitely my go-to and I make it a lot.
    The Pumpkin foam iced latte is really good in the fall. I have been making this drink a lot. I just recently found out how to make foam for coffee. First, brew your coffee then set it to cool in the refrigerator. I use the non-dairy Starbuck pumpkin creamer but you could use milk, whatever you prefer. Pour it into a cup and heat it up in the microwave for around25 seconds. Then, use a hand frother to froth it to get it in the foam consistency. If you don't have a hand frother a hand mixer is also good to use as well. Lastly, put in your coffee and pour your foam into it. I like to be fancy and top it with cinnamon but you don't have to. Overall, these drinks are really good and I make them very often. I prefer making my coffee to buying it. I hope you enjoy these at-home coffee drinks!
View Comments (2)