Recapping One Of The Most Wild College Football Seasons In Recent Memory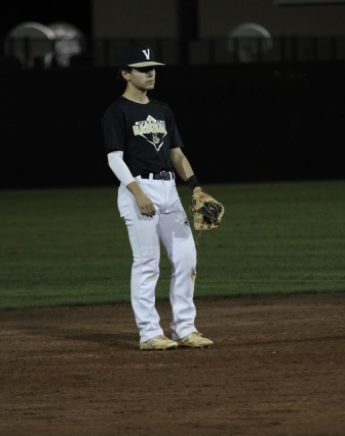 More stories from Jake Gonzales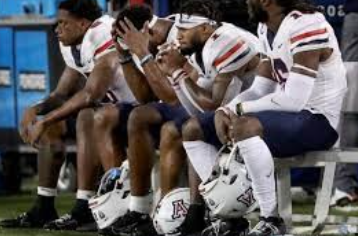 The first "normal" college football season in the covid era has been one of the wackiest we've seen. Sure, the powers at the top like Georgia, Alabama, Oklahoma, and Ohio State are all still here, but did you foresee Cincinnati being 7-0 and being ranked second in the country? What about the state of Michigan having two undefeated teams? As the Wolverines and Michigan State are both 7-0 and ranked inside the top 10. What about the Heisman Trophy? Did you place a large bet on the two favorites Spencer Rattler or DJ Uiagalelei? Well if you did, you are probably disappointed that both have been benched. All these storylines are just scratching the surface of the craziness that has been the 2021 season.
As mentioned earlier, if you look at the top 25 teams this season, you will see most of the similar faces. Georgia at number one, with Alabama, Oklahoma, and Ohio State rounding out the top five. Now one might notice the absence of Clemson from the top 5, considering they've sat around that general area the past 3-4 years. But, Clemson isn't in the top ten, or 15, or even in the top 25. The Tigers have been an interesting case. On defense, they have been excellent. Despite their struggles as a team, they have a top-five defense and are very well-coached. Their struggles have been on the offensive side of the ball, where they have been dreadful. There isn't an easy fix, they have simply just struggled to score points. The struggling Tigers, coming off a loss to #17 Pitt, return home to face Florida State, who is another interesting team. 
The second year of Mike Norvell's tenure couldn't have gotten off to a worse start. Their first loss was against Notre Dame, a game in which the Noles got down big, came back and took the game to OT, then lost on a walk-off field goal. While no loss should be celebrated, this seemed to be a step in the right direction for FSU. Then Jacksonville State happened. In an all-around horrible game for FSU against their FCS opponent, they lost on a walk-off hail mary to fall to 0-2. After a poorly played and poorly coached game for the Noles, they would follow that up with a blowout loss to Wake Forest and another close loss to Louisville. At 0-4, it seemed to be another lost season, but then they sneaked out a win against Syracuse, finally winning a close game. Then on the road in Chapel Hill, they beat North Carolina pretty handily. And in their most recent game, they beat up on UMASS, 59-3.
A win against a struggling Clemson team could be a huge step in their rebuild process.
When you think of sports in San Antonio, the Spurs are usually the first team that comes to mind. But the best team in southern Texas this year has been the UTSA Roadrunners. Currently, at 8-0, their schedule includes road wins against Illinois and Memphis. The young program will look to continue to win and break school records each week.
Moving over to Dallas, the SMU Mustangs currently sit at 7-0 with a good win against TCU. They continue to be one of the best group of five programs in the nation. Over in California, San o State is currently undefeated and ranked number 21 in the land. They have two impressive wins over Pac-12 opponents, Utah and Arizona. The Aztecs, who are 53-22 since 2015, will look to continue to win games.
The two hometown teams are having a disappointing season but in different ways. ASU started the year ranked inside the top 25 and got off to a good start, sitting at a 5-1 record. But in recent weeks they have scuffled, with two straight losses to Stanford and Washington State. It is not improbable that they win out but it's disappointing to see the Sun Devils start the season really well, and then collapse mid-season.  Arizona on the other hand has been disappointing because they haven't won a game yet. Currently at 0-7 and not favored in any of their last 5 games. The Wildcats will try to avoid a winless season. Lastly, Northern Arizona has been rather pedestrian this year at 4-4. They do have an impressive win against Arizona earlier this year. 
Finally, let us take a look at the ridiculous amount of upsets so far in 2021.   In the first nine weeks, 47 teams that are ranked inside the top 25 have lost games. Even some notable FBS programs like Washington and Florida State have lost to FCS teams. This season has had a lot of results that don't happen every year, like Alabama losing to an unranked team, or a none power 5 team being ranked 2nd. All we can hope for is that the wild outcomes of games keep occurring. 
Leave a Comment