Halloween Weekend at Verrado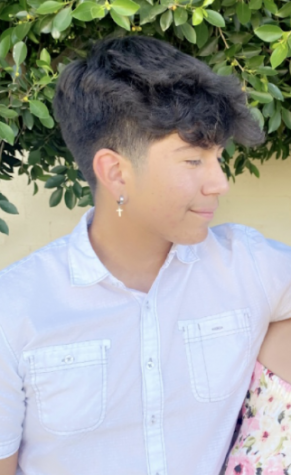 More stories from Josue Gil
For some, Halloween is probably one of the most liked holidays of the year considering you and your friends or family could spend time together, dress up in costumes whether they are scary, funny, or even whatever one's interest is. To me, this Halloween weekend was probably one of the most memorable moments of my life. 
It started on Friday, leaving off with the end of Verrado High School's spirit week. That same night was when Verrado High School hosted their House of Screams. In my opinion, it certainly was fun and a good place to have a good time, but sadly I didn't see many people go. It should've gotten more attention. I can say that for those who went, it was well worth it. You got to go in groups, me going in a group of 7, and were able to have a couple of scares and screams with your friends. 
Outside of school, the following day, the community of Verrado hosted a carnival in front of Verrado Heritage Elementary School, which was from 3:00 pm to 9:30 pm. They had games, food, rides, and even a little circus. The best part about it was that everything was free except the food and the only catch was that you had to live in Verrado boundaries. Apart from that though, it was a great place to have a good time and spend your Saturday at. On Sunday though,  was when the real excitement happened. The night of Halloween. I just moved near Verrado in the summer, and that night was probably the most fun I have had since I moved here. A couple of friends and I met up near Verrado Heritage and it was a good place to start our night. We were all dressed up in costumes going around trick or treating until eventually, we realized that the homes that were giving out candy were rapidly coming to an end. So we all agreed to go down to Main Street and it was filled with people celebrating Halloween. When we arrived, it took us a while to find a place to park, but when we did, that is when the real fun started. We ran into a couple of friends, and people from school, some even said they saw a couple of teachers, the majority of houses were in the Halloween spirit, allowing us to trick or treat for a while, and the night was still young.
Eventually, we got tired of going around so we took a break at Verrado Town Square, where even more known people were. People began going home, and people stopped giving out candy which meant that Halloween was coming to an end. After a while, we went to eat and decided to call it a night. The only downside of Halloween this year was that it had to be on a Sunday so the majority of us, if not all of us had school the following day. Other than that, for us and those who celebrate the holiday,  Halloween weekend at Verrado will be a night to remember.
Leave a Comment