Trending Fall Fashion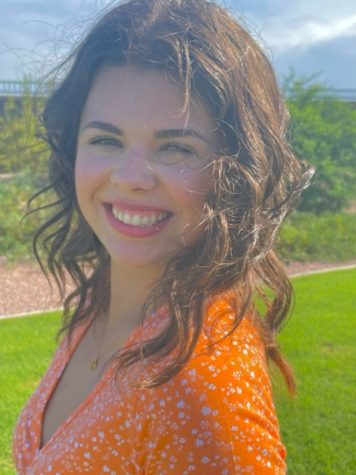 More stories from Abby Williams
This fall season many clothes have been starting to get more popular. Fall clothing is worn to layer in cold weather, not as a fashion choice. Although Arizona doesn't get that cold as most places do during the fall, that doesn't mean our fashion sense has to suffer. This means most fall clothing is worn to make us feel warm and cozy. Whether it's cozy, with a lived-in sweater there is no doubt it can't become a fall statement piece. 
       Many of the fall fashion styles will have popular choices of colors. Many colors are vibrant and are joyful to the eye, like brown, tan, beige, navy blue, yellow, and olive green. We will be seeing a ton of fall classics like puffer jackets, sweaters, blazers, jackets, and so much more.
      For women turtlenecks are great pieces of clothing to dress up or down. You can keep it simple with all one color or graphic prints. Fall dresses that have fall colors. Jackets and blazers that have lighter fall palettes like beige, tan, and light gray. This year many floral patterns from the 60s have been coming back on totes, hats, warm fur vests, and sling dresses. Combat boots have made a comeback too and elevate square toe styles of boot.
    For men, many flashes of red have been popular on blazers, jackets, and pants. Many knitted polos in colors like kinds of cashmere and bright shades of color. Trench coats have made a comeback as well from spring/summer 2021 fashion collections. The 90s have also made a comeback with sweater vests in many cool and warm tone colors like beige, navy blue, orange, and brown.
 You could buy many of these fall clothes at clothing stores like H&M, Gap, and Express. Those clothing stores have trendy blazers, jackets, and turtlenecks. Other stores like Cotton On, Hollister, Pacsun, and Tillys are good stores to shop at for fall graphic tees and sweaters. They have many vintage-looking pants and shirts. Though Urban Outfitters has very expensive clothing they do have many fall crewnecks, sweaters, pants, dresses, and jackets to choose from.
  Many other fall fashion includes head-to-toe caramel hues, roll necks, tiny man bags, roomy jumpers, and wearing shorts during the fall/winter season. These choices in clothing will help your fashion sense for this fall and will hopefully boost your confidence with it!
Leave a Comment