Travis Scott Astroworld Incident
More stories from Xavier Shelton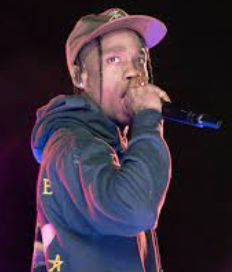 The famous Astroworld event happened recently and here's what happened that's bringing it to the headlines. As I'm sure most of you already know, In Houston, on November fifth at around 9:30, 8 people were killed and hundreds more were injured after the fans at the concert stormed forward as the opening act began. Due to the rush and compression of the crowd, it's believed that the 8 victims died of suffocation standing up due to the pressure of all the bodies moving, violently shoving into these victims. There is blame being pushed on everyone, especially Travis himself who is being canceled for not stopping the show even when the victims were being dragged out and others "crowd Surfed " to an area so that they could seek medical attention causing more injuries and more pain. The saying may be that the show must go on after this accident. Maybe it's better if we stop the show when there are lives on the line.
As such there are still investigations going on and so as the story evolves and unravels our thoughts and prayers go out to the families of the injured and deceased. 
 What are some steps that officials for the concert could have done to prevent or help with this accident? First, they could have had a better way of gathering and containing the concert goers by maybe having the people put into sections to avoid too much gathering or flat out limiting the number of people allowed in specific areas or at the concert at all. Now if these weren't possible and we still had the crowd of people we could have stopped the concert so that the injured and hurt could be accessed easier by first responders instead of the crowd surfed out. The biggest thing we could have done was to promote a safer environment and not let it get to a point where the concert-goers are getting so close and crowded together. Thus stopping the problem of people getting suffocated. 
Leave a Comment