A Review Of Enroute Coffee and Tea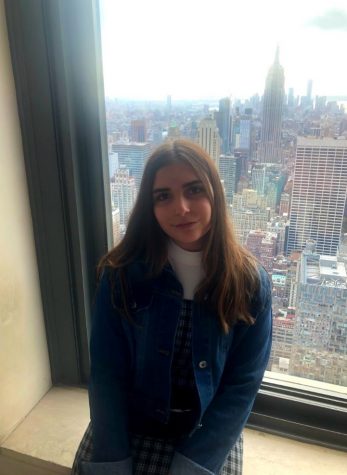 More stories from Molly Strebig
As a person who always enjoys a good coffee, I am constantly on the search for new coffee shops to try out. I especially love small chains, so when I heard about Enroute Coffee, I had to check it out. Some things that I look for at coffee shops are things like customer service because a nice encounter with a worker can always make my day, creativity because it's always more fun when menus contain a variety of things and not just the basics, and the time it takes for me to get my drink, because sometimes when I'm in a rush I like when getting my coffee can just be a quick errand. Enroute Coffee is a small coffee shop located in Goodyear, Arizona, and this was my experience there.
When first walking in I noticed the calming environment, there were a good amount of people there but not too many to the point where it felt crowded. The menu contained a wide variety of drinks, with fun and creative flavors as well. Although I usually only like a simple coffee or tea, someone who enjoys a variety of different things would probably really like this menu, as it would make it very easy to try new things you can't get anywhere else. They have all the basic drinks like coffees, teas, and smoothies, but there were so many different flavors and combinations of them that it made for a very exciting menu. 
I ordered simple iced matcha, and I was very happy with it. Usually, when I get matcha at other places, it tends to be a little too sweet for me, but this one was perfect and unsweetened. However,  if you do like your drinks on the sweeter side, they have plenty of sweetening options you can add. My drink was also ready right away, with basically no waiting time. Although the time it takes for you to get your drink mainly depends on how crowded the place is, I could tell that they're fast-paced in general. I also felt super welcome in the environment they had, they were friendly and efficient, which made for an overall good experience. 
I would recommend Enroute Coffee as a must for anyone who is looking for a new go-to place. It is also a perfect place if you need to sit down and do some work, as the environment is pretty calming and joyful. If you are also a fan of creative drinks and flavors you can't find anywhere else, this place is a must-try. The drinks are fairly priced as well and definitely worth it. Enroute Coffee is a great place for all kinds of people and it did not disappoint. 
Leave a Comment