Animal Crossing's new Update!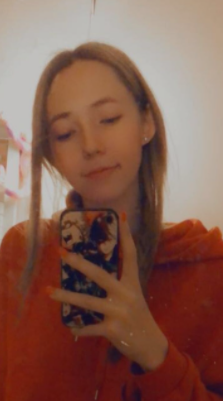 More stories from Madison Parker
Exciting news has come into play for almost every Animal Crossing fan! On November 5th, Animal Crossing released a new DLC & update for players worldwide. The update is free for all players, and you can purchase the new game add-on in stores or online for $25 (Not including tax). I hope you're as excited as I am! 
The new free update includes cooking, gardening, a new addition to the museum, new villagers, and more! I'm most excited about the museum addition, including a new Cafe to visit with your friends. Roost Cafe even includes the returned villager, Brewster! If players aren't enough to satisfy you, you can also welcome island villagers to the lounge using AC Amiibo Cards! The series 5 Amiibo Cards are also available for purchase, including a total of 48 new villagers to invite to tea! 
If tea isn't your thing, go ahead and cook something of your liking! With 74 different cooking recipes to unlock, you can cook whatever your heart desires. You can get ingredients by planting vegetables in your garden and growing a variety of options to use in your recipes! Depending on the food you cook, you can get several apples to help you chop down trees and renovate!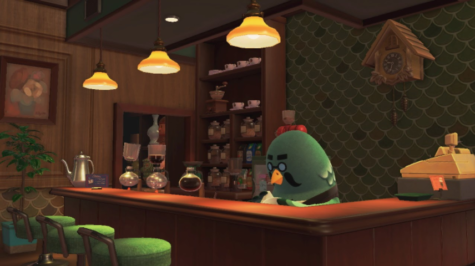 While remodeling your island, you can now have up to 10 bridges and inclines, giving you that extra stretch of mobility. (This is one of my favorite features because I had already used up my eight previously.) Along with the raised number of inclines, there are also new ways to climb heights in Animal Crossing. You can now purchase a recipe for the "Wooden ladder set-up kit." This hand-crafted item allows you to place a permanent ladder wherever you may choose on your island, saving space, time, and bells!
With the bells saved from those ladders, you can use them to build new shops on Harve's island. Players can buy plots for local sellers, such as Sahara, the charismatic carpet camel, or Kicks, the friendly cobbler. Each store costs 100,000 bells, so be sure to save wisely! Once these shops are on Harve's island, you are free to shop from them daily, with new selections every morning! Don't forget to stop and get a haircut from Harriet! She might hook you up with a style you love! There's so much more to do, but I'm sure you'll want to find out for yourself. Go and explore new horizons! 
There's all the more reason to get on your switch and dive in! No more playing on your Nintendo Switch for a week then leaving it untouched for another month. There's no more getting bored after 15 minutes of playing. This new update allows the players to do so much more, and I'm certainly here for it all the way through! I can only hope you all love this update just as much as I do!
Leave a Comment