Making Friends at a New School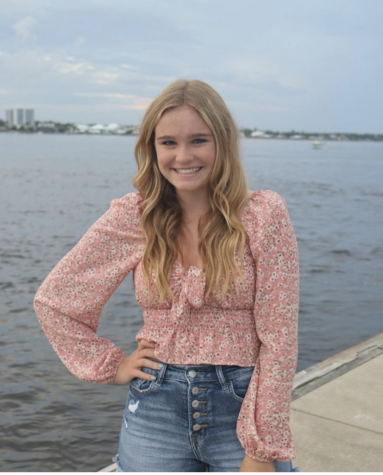 More stories from Gabby Comer
This year, I moved from Fort Worth, Texas. I had grown up there and had built strong relationships.  I was sad to leave my friends and scared that I would lose all my friends. It takes me a long time to build friendships. Therefore I was concerned it would take me a long time to make new friends in Arizona. I am someone who treasures deep relationships, and without them, I feel lonely. At the beginning of this year, I knew it was going to be hard, but I didn't anticipate how hard it would be. I knew that it wasn't like the movies, but I secretly hoped that I would walk into Verrado with whispers of "who is the new girl?" Then someone would come up to me and sit with me and be my friend forever. Unfortunately, it did not happen that way. Instead, I soon came to realize everyone is in their world and many people didn't even know that I was new. I tried to talk to people and get involved in different things in school. Although that made it a little better, it was taking a long time.  
This all changed, however, when I got involved in the school theatre program. Every day I would go and rehearse the play with the same group of people which gave me something to look forward to at school. Theatre is now over for the fall semester, and I am in soccer. Since I have already made a couple of friends, I have more confidence to be myself around others on the soccer team. I have already noticed that I am building relationships faster.
When it comes to making friends at Verrado, the only advice I have is to get involved in a club or sport at the school and be yourself. That is advice that everyone gives you, but it is true. Also, don't try to be friends with people that don't want to be friends with you. At this school, there are several new kids. Chances are that if you talk to a couple of people, then you will be able to find fellow new people if you are struggling to make friends with other students. Of course, I say all of this, and I am in the middle of this whole process. For me, it is slowly getting better, and I am missing Texas a little less every day. The tide is just starting to change for me. For anyone going through a similar thing, it will get better. You will find your people and make connections by being yourself and putting yourself out there. 
View Comments (1)