2022 Verrado Throwback Dance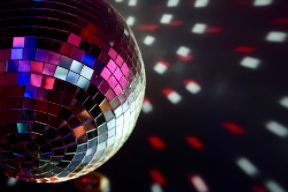 This year instead of a Winter Formal, STUGO has decided to have a throwback dance. It's called " Throwback to the Past" inspired by the film Back to the Future. So it will be a decade's dance, and students will be encouraged to dress up from a different decade. 
   You could dress up wearing the clothes that were trendy back then in the 70s like tie-dye, bell-bottoms, platform shoes, and circular sunglasses. For the 80s high waisted mom jeans, leg warmers, and punk leather clothes were trendy. The 90s bomber jackets, baby tees, plaid flannels, scrunchies, and chain wallets. For the early 2000s costume ideas yoga pants, low-rise jeans,cowl-neck shirts, and capri pants were really trendy. Many of these clothes are actually trending now so it will be really easy to put together a cool decades costume for the dance.
   At the dance, there will also be a fashion show during lunch. All the music that will be played by the DJ will be from 2010 or earlier, so there will be a lot of 70s, 80s,90s, and early 2000s music playing. The DJ from HOCO  will be there, and this time he will bring a disco ball for the event. The informal dance will take place on January 29th from 7-9 pm. Tickets will be $15 for singles and $25 for couples. Overall, it should be a lot of fun and really exciting!