Club Girls Going Dark For School Ball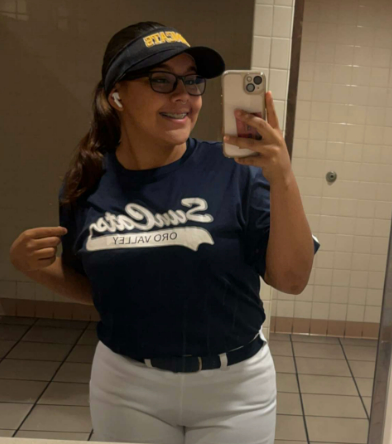 More stories from Jocelyn Lopez
With everything winding down for the season to start, this is the time that girls in the club are starting to go dark. Many ask what "going dark" means. Going dark is when you leave your club team to play in high school. This means that we can not do any sessions with anyone that are at different schools according to AIA. This would be harder to communicate and get work in on the off time for most. Most girls are lucky if they play in the same district as you because then you can talk to them afterward. Everything that you used to do is now going to be all different when you go dark for the season.
Most girls start to realize that you can't do group hitting lessons anymore. They would all have to be private lessons. Most girls say that the group lessons help them and for most, it gets them to interact with other girls. Most club coaches would love to help you but at a cost. With the AIA rules, you can only practice with your high school team and that makes things ten times harder to get extra work in. That doesn't mean that it won't stop them from doing that. They would have to pay for the extra work now that it would be considered a private lesson. Most coaches might even just keep in touch with you on the phone and see how things are going. Others attend some of the games that you play in. It always depends on the coach and what they feel would be the right move.
Another thing is that everyone would have their own problems going on and it might be harder to keep in touch with each other. The biggest thing that most girls want to do is work with each other but we all know it would be against policies. That's why after most of the games we will have a little time to talk to others on the opposite team if you know them. What most people don't know is that you have an unbreakable bond and the softball world is extremely small. Meaning that everyone knows everything about anything going on. So it wouldn't make us stop talking to each other, but there would be some downsides to that. It's a small world of softball and you never know who you'll see when you play against someone.
This is something that most girls in softball are dreading due to the fact that you won't see the girls you play with year-round. It's a different mindset and ultimately messes some people up when they do go back to their club team. It's not as easy as most make it look. You have to work and look like you and your team didn't split up for 3-4 months to be ready to go to big showcases and national tournaments. It would be hard, but hopefully, this can benefit most girls to meet new people, make more friends, and not worry about what will happen in the future.
Leave a Comment