Regular Season Set To Begin For Verrado Baseball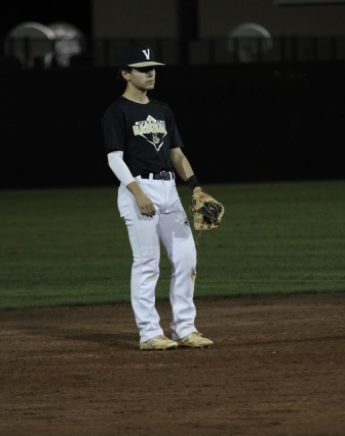 More stories from Jake Gonzales
On February 7th tryouts will begin for the Verrado baseball program. This is an exciting time of year for the entire program. The wins and losses will actually matter. Your stats and performance will start to matter. All in all, a more competitive environment will start to shape up.
Tryouts are a three-day process as they will begin on Monday the 7th and run until the 9th. Then on that Thursday after tryouts have completed, you have a 1 on 1 meeting with the coach to figure out if you've made the team. Also, if you make the team you will find out what level you are going to start on. 
After all that you have about two or three weeks of practice to get ready for the games, depending on which level you're on. The practices are a little different due to the intensity level increasing. The number of people at practice will also be a lot different. Throughout the whole fall, you mainly practice with all the players in the program, which is roughly 45-50 people. Starting in the season you will mainly practice your specific team, whether that be Varsity, Jv, or the freshman team. 
Spring season is a very sharp turnaround as you will start practicing 5-6 days a week and playing 3-4 games per week. This forces people to have to step up and perform, due to everyone not being 100% because of the uptick of activity. 
The varsity team opens up with a tournament, as they play Tolleson on February 23rd. The JV and Freshman teams begin play with a home game on March 1st, as they host West Point. 
Leave a Comment