The Financial Loss During MLB Lockout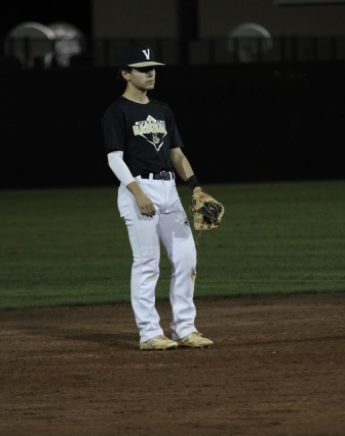 More stories from Jake Gonzales
Usually, following the conclusion Super Bowl on Sunday, it is usually an exciting time of year for baseball fans, as the MLB season is right around the corner. However, this year that is not the case. On December 2nd the league entered a complete lockout. This means all players on each team's 40 man roster entered a work stoppage. There are no team workouts or practice as players are not allowed inside team facilitates. And all transactions or trades between teams are frozen until the lockout ends. 
This current lockout is the first since the 1990s and the 9th in league history. The lockout started when the players and owners could not come to terms with a new CBA. The CBA, or collective bargaining agreement, is an agreement between players and owners on the financial structure of baseball and the rules you have to follow. If there isn't a CBA agreement, the league shuts the players down until they have a deal that both players and owners agree on. 
A major part of the work stoppage is the money, more specifically, the money that is lost. Players will only make money off of their signing bonus, or any other delayed salary payments. They will not be paid any of their base salaries until the league resumes. 
Baseball will lose money with no Spring Training. Now, this is assuming that spring training will be either delayed or canceled as there has been little progress on an agreement, and spring training is supposed to start in about 2 weeks. The loss of games will affect the owners more than the players. All the ticket sales, as well as merchandise and concession sales, will also be lost. The same thing will happen when the regular season if games are not played.
There will also be revenue lost on the TV side. The big networks that cover baseball like ESPN and Fox Sports will not be affected as their contracts are guaranteed. But the more local stations that cover one specific team will see a revenue drop from the lack of viewership that comes with playing no games. 
Lastly, you have to look at the loss of money that will take place in Arizona and throughout Florida. These are where the spring training games take place, so obviously having a loss of games means loss of revenue for local businesses. In Arizona, specifically, the Phoenix area, spring training is a massive moneymaker. As in 2018, spring training games generated more than 640 million dollars for the state. They generated similar numbers in 2019 as well. However, with a covid shortened 2020 spring training, only about 360 million was generated. And while that is still a very large sum of money, certainly the state would like to get similar numbers to 2018 and 2019. So using this same idea, if games are canceled for about 4 weeks the revenue lost will be similar to the 2020 covid spring training. Additionally for Florida, it is estimated that 687 million dollars will be lost for the lack of games. 
Leave a Comment