Staying Gold at Verrado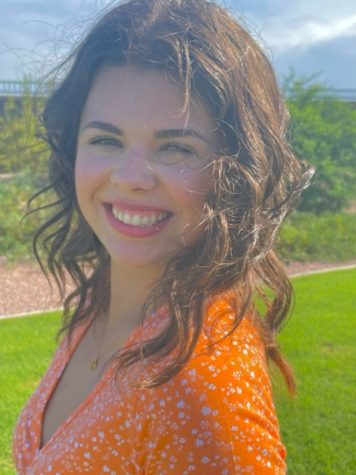 More stories from Abby Williams
For the past few months Mr.Showman, Mr.Lees, Vice President Stephanie Montes, and Viper Times have collaborated on influencing more of the Stay Gold program. This program is all about recognizing and rewarding good behavior. It will help create a domino effect throughout students on spreading generosity. 
Generosity ties into what Gold means and what we are looking to recognize at Verrado the G standing for generosity, the O for originality, the L for leadership, and the D for determination. Being a part of Verrado we must strive to be generous to others, be ourselves, motivate others to do the same, and we should continue to achieve something that was difficult. 
Rewarding these behaviors can help for being spread throughout the school. Going out of your way to help someone and encouraging your friends to do the same can get you recognized for your behavior by a staff member. Getting recognized you can earn a Verrado sticker, button, or bracelet.  Each counting as tickets to be a part of a raffle the stickers being 2 tickets, the button, 10, and the bracelets 20. Stickers are the easiest to get and the bracelets the hardest. At the end of the year (May 9-12) there will be a raffle where you can put your tickets on many of the prizes. Not only can you be recognized for good behavior but for attendance too. Every month there will be a Viper of the month for perfect attendance.
 Overall, everyone will be recognized who exploits the behavior Verrado is looking for. The actions show a positive difference through the school and community on being kind and generous to those around with or anyone. The domino affecting the community can only be traced down from starting at Verrado! STAY GOLD vipers!
Leave a Comment