Dear Verrado, it doesn't last forever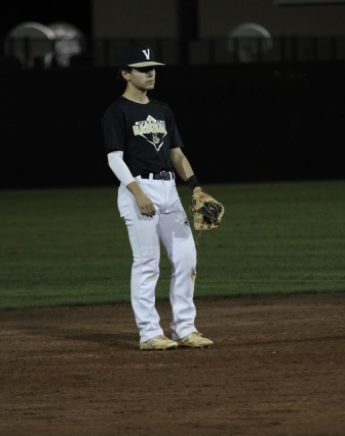 More stories from Jake Gonzales
Dear Verrado, 
Oftentimes older people will tell you that high school goes by fast. That you should "Cherish these moments because they won't last forever." And as my senior year is wrapping up I'm starting to realize that these people were right. And sure, there is still a lot I have to look forward to post-high school, but it is always fun to reflect on my four years here at Verrado. 
I moved here about 2 weeks before the 2018-19 school year. Being from Illinois and having lived there my whole life, naturally, I was very nervous about this new school and the new journey I was about to embark on. But, the moving process and the learning curve were a lot easier than I thought it would be. Through my classes and through baseball I was able to meet a lot of new people, many I'm still friends with today. 
My time at the school wasn't always perfect, mostly due to the pandemic. Having most of my sophomore and junior year done from home was something I definitely had not foreseen. And even during this current school year, although we're back in class full time now it still feels… different. Despite that, I'm super thankful for the different opportunities the school has offered me. To all the different classes and teachers that have been super helpful, I'm very thankful. 
The next chapter of my school career will likely be at a local community college, most likely EMCC. From there I will attend either NAU or ASU to pursue a career in journalism. Without Verrado, I most likely wouldn't have found my admiration for journalism, and I'm very thankful for that. 
Jake Gonzales
Leave a Comment