Without Merit Brings the Family Drama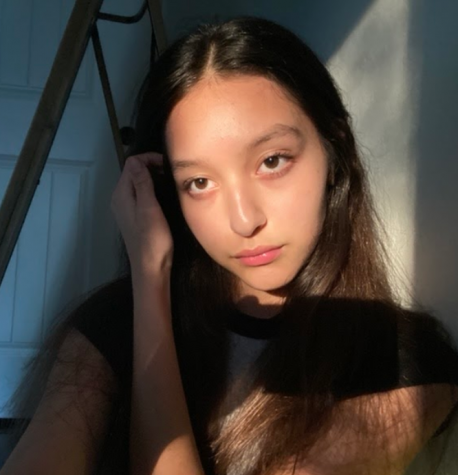 More stories from Annabelle Flores
Colleen Hoover is currently one of the top trending authors in the reading community and on most social media platforms. She composes books of numerous genres and leaves the readers wanting more. This author has been the #1 New York Times bestselling author multiple times for her suspenseful, and romantic books that entertain and teach morals to her audience. Colleen Hoover's popularity has meritoriously increased since the release date of her new book, It Starts With Us. 
Without Merit is not the accustomed Colleen Hoover novel. This book is more based on Honesty, mental health, and forgiveness rather than prevalent romance. This is a story of a teenage girl named Merit who is struggling with her family's lies, living situation, and unacknowledged depression. Honor's father is an atheist who moved himself and his entire family into a church. The context of this is that Merit's dad, Barnaby Voss, purchased a church and presumed to close its doors to the people because he hated the pastor's dog. The dog barked every night incessantly and with Merit's house being a neighbor to the church, Barnaby was bound to do something about it. Barnaby's solution was the buy the Pastor's church in a bidding war. Seven months later Merit and her unconnected family were living in a Church.
The inhabitants of this church are Merit's twin sister Honor, who is perceived as a bright student and put-together. Although the facade Honor presented to the world is believed, Merit knows her secrets. Merit's older brother, Utah, does not like spontaneity. Utah wakes up at exactly 6:20 to make a green smoothie and leave for school, or if it is the weekend he goes to the gym where he follows a precise workout routine. Despite the fact, that Utah sounds like a well-rounded brother he is similar to Honor in the sense that Merit is also harboring his secrets. The adults of this peculiar household are Merit's dad, Barnaby Voss, Merit's mom who lives in the basement, and Barnaby's mistress.
It is apparent that this book is centered around family drama but what differs from this book the Kardashians is that it teaches life lessons my favorite being: Not every mistake deserves a consequence, especially when it comes to family. I believe that this book is more than a stereotypical reality T.V show. This novel goes into depth about a teenager's experience with an unhealthy relationship with her family and declining mental health. I recommend this book because it gives insight into how to handle situations that are common in families and relationships. If you are interested in reading, this book can be found at Barnes and Noble, Amazon, and Target.
View Comments (1)