Fashion Club is Back!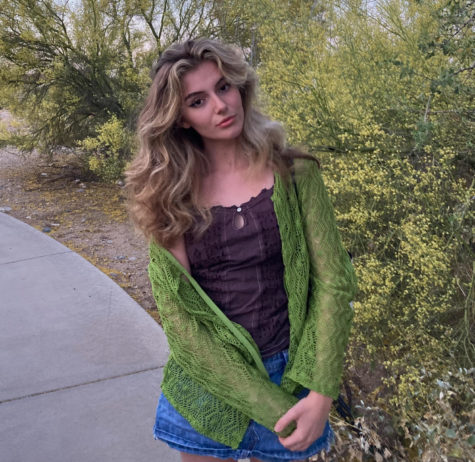 More stories from Leah Melessa
Many of you might be familiar with the Spring Fashion Show that Fashion Club puts on every year. The Verrado club is student-led, where each designer can express their creativity in fashion form via models, and in accordance with the technical crew, stage management team, and every other club member who wishes to participate. Although the fashion club's main priority is the spring fashion show, the fashion club has its eyes set on other ideas that promote creativity and teamwork. 
Last week, many eager fashion club members gathered together for the first time of the year to discuss a few future plans. Club sponsors, Mrs. Barnes and Mrs. Diehl put together a slideshow with a few exciting ideas they came up with themselves, including acquiring sewing machines to alter and/or create pieces, partnering with the Fashion Institute of Design and Merchandising to take trend forecasting workshops, and coming up with fundraising ideas to raise money for the club to provide resources for designers who might struggle financially. Afterward, the fashion club ambassadors Brooke Lercher, myself, and Annabelle Flores presented a few ideas, along with the general basis of how the year will look for the club. A few plans included partnering with other clubs to assist in costume design, studying fashion history, writing fashion analysis and opinion pieces to post via social media, and becoming more involved through social media, making fun and fashionable content for all to see. 
It's clear that the fashion club is back and better than ever, and it encourages anyone who is interested in the club to join! If you are interested but you'd rather not be a designer or model for the spring fashion show, the fashion club has openings for tech and stage management. If you're interested in fashion but the show is not your vibe, the fashion club has plans for you too! For more information or updates on the fashion club, join the google classroom, or feel free to directly message the club on Instagram if you have any questions!
Google Classroom Code: 6ajngj2
Instagram: @verradofashion 
Leave a Comment