Nostalgia in Music Part 2: Pop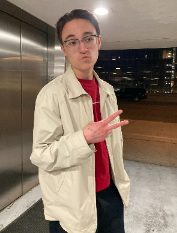 More stories from Logan Davidson
Pop music is generally a genre curated to appeal to the masses. Most people usually think of a catchy beat, fun lyrics, and decent vocals when they think of Pop music. However, this style carries so much importance in the culture of music. In the early 1950s, when Rock 'n Roll was in full swing, Pop began to make its way into fans' hearts. Since then, Pop music has remained one of the most influential and common styles of music for artists to create. Similar to Hip Hop and R&B, older Pop music has been making a comeback, and new audiences are loving it now more than ever.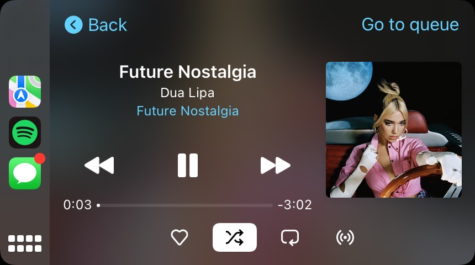 Media exposure in music is one of the most important tools in having a successful career. Album announcements, merchandise, singles, and even news reports are crucial in ensuring that audiences will be interested in listening to the new music. With that, including music in films or series can also be a method of musical exposure. Recently, Taylor Swift has included clips of her song "Bad Blood (Taylor's Version)" in the film Super-Pets and "This Love (Taylor's Version)" in the series The Summer I Turned Pretty to prepare for the release of her highly anticipated re-recorded version of her 2014 album, 1989. While these songs are only eight years old, music that is almost 40 has experienced the same thing this year. This past summer, the Netflix series Stranger Things released its 4th season. As viewers know, the song "Running Up That Hill (A Deal With God)" by Kate Bush played a huge part in the show's plot. The song became popular in the fanbase and soon spread onto mainstream platforms like radio stations and TikTok.  When the song was first released in 1985, it debuted on the US Billboard chart at number 30. Being a part of such a popular show, Bush's song re-entered the Billboard chart after the premiere, this time at number 1. Pop singer Halsey even performed their own rendition of the song on their 2022 Love and Power Tour. Younger audiences being shown old hits allows them to see the brilliance of older music, and media exposure is the perfect way to do so, yet this is not the only way to do so.
In the past ten years, we have seen a trend in – not only directly bringing old hits back but also artists using older sounds. While artists have been experimenting with this method for a while now, one of the most widely acclaimed albums centered around an older style is, once again, Taylor Swift's 1989. Sticking true to its name, Swift makes use of synth-pop, drum style, and layered vocals that were popularized in the 80s. The album won multiple Grammys, including one for Album of the Year, and also stands as a prominent moment in Swift's career, signaling her transition into the Pop genre. This album and sound are not only important to Swift, but also to the future of Pop music. A few years later we received The Weeknd's 4th studio album, After Hours, which was largely influenced by 80s Pop music. Similarly, Dua Lipa released Future Nostalgia, which – perfectly named – provides that nostalgic electro-pop akin to Swift's album. Now, while Swift didn't completely invent reusing innovative sounds, she can be credited with helping build the foundation for the 80s-style music we currently see trending.
In the past 70 years, Pop music has been constantly evolving. Today, Pop music's sound can be anything from electronically produced beats or slow indie-style music. Producers play a huge role in this, as they typically have a sound they gravitate towards. The history of Pop music, and music overall, is extremely important, so recycling these hits and sounds allows the true art of music to be appreciated.
View Comments (3)