Fellowship of Christian Athletes: Come Fellowship With Us!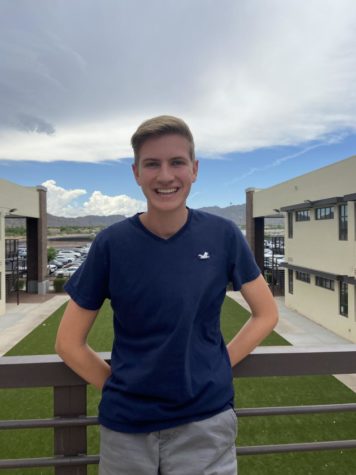 More stories from Kevin Reinhardt
FCA, the Fellowship of Christian Athletes, is an excellent place for anyone looking for a place to meet new people, play games, and hear a devotional from the leaders of the club. The devotionals are short messages given by different students every week so they can reach more people. Student Aubrey Cambell says that they don't limit it to just athletes it can be for anyone interested in Christianity and building a relationship with God. Aubrey also says that she instantly fell in love with the program, and she was proud knowing that she was part of a program bigger than something in our school, district, and state.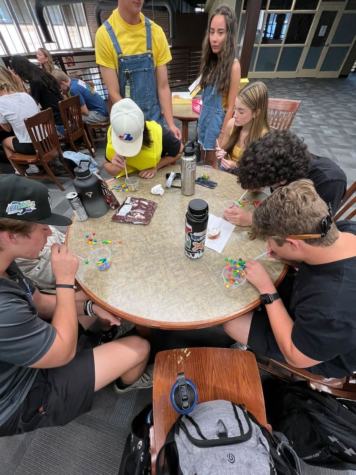 The meetings start at 7:30 AM every Thursday in the reading room with donuts to greet everyone. Last Thursday, August 25, many students came for the first meeting of the year, and along with snacks, played a competitive game with M and Ms and straws. The objective was to move the M and Ms from one cup to another. Hailey Kabara, a member of FCA, says that the leaders of this club are amazing and will support students in their religious pathways. Hailey expressed that she joined the club because she wanted to meet Christens within the school community and thought this would be a great place to do so. 
In late October, FCA is hosting an event called "Fields of Faith" this opportunity is an excellent way for people to meet other Christians from other schools. This event will bring together Christians from not only schools but many churches who are canceling their services to promote the event of about 600 kids. Final details haven't been decided, but more information about this event with be shared at the meetings closer to the event date. This club can give kids the opportunity to connect with other kids at school, who they might not normally interact with. Aubrey explains that FCA has a variety of different people in their club, but at the Fields of Faith event, there will be even more. All the members of FCA would love to see everyone go!
Leave a Comment