Future in Football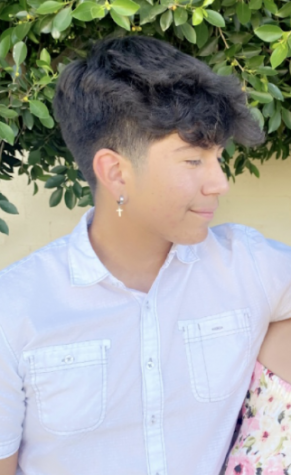 More stories from Josue Gil
As the season comes to an end for many teams, our Verrado Vipers managed to make the playoffs. They will face off on November 18th against Desert Mountain for our first-round playoff game against the second seed. Playoffs are unpredictable and anything can happen when it comes to football.
At this point in the year, teams are playing to survive. One loss and the team is out.
Some teams are familiar with the playoff scene, others however are new to it. Fortunately for the Vipers, this is their fourth year in a row so it's safe to say that they know what a playoff experience is like and what to expect. The Viper Times interviewed the team's head coach, Dustin Johnson, for some insight into the Vipers' playoff game. Johnson thinks his team is going to perform.  Coach Johnson said his team needs to "play loose" and that others have seen what his team can do.
When asked about adversity his team has faced this year, he explained it was mainly the injuries. "Having starters get injured unexpectedly." It didn't stop the Viper football team. Even when all odds turned against them, they delivered and now they really want to celebrate a win.
For many players, this is the end of the road. They have dedicated their lives and time to high school football. After this season ends, they say "that's it" and hang up their jersey and helmet. What about those who want to continue playing?
What is the next step to continue pursuing football? When asked, Coach Johnson replied, "they have to keep in touch with coaches." Essentially, he stated that his players need to have a game plan. Be aware and take advantage of the opportunities they are given.
The Viper Times spoke with starting Running back Julian Virgen about his plans after high school ball. Unlike many, he actually wants to continue playing. Averaging 36 yards a game, Julian looks toward a future in the NFL. When asked what he has done and what he plans to do to stand out, his answer was just as his coach advised his team. Stay in touch with coaches and recruiters. Show them that he is interested in the sport. Coach Johnson added: "Obviously, there are many players in the state of Arizona and well not everyone is fortunate enough to truly stand out, which is why this is the way to go for our athletes. Make those college coaches and recruiters notice them. To give them a reason as to why they should pick them specifically." The challenges don't stop there, however.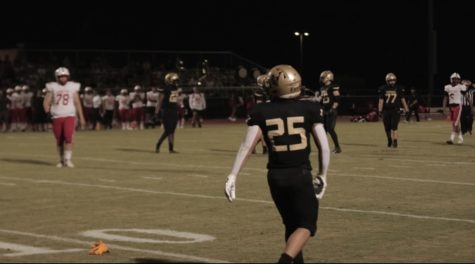 Getting into a good college is challenging, especially if the college is well-known for its sports program. Take LSU for example, many NFL fans know a good amount of players from that college. Odell Beckham Jr, Tyrann Mathieu, Leonard Fournette, and Devin White are all Super Bowl Champions. Some other familiar names such as Joe Burrow, and Ja'Marr Chase achieved to play in a Super Bowl just last year. 
Getting to attend a college for the sport you love such as football is certainly a difficult first task, but to get noticed by a big well-known brand like the NFL is definitely challenging. It is pretty clear why most high school athletes stop here. The path is just too long for some. This won't stop those who have the dedication and determination. Players like Julian Virgen, have a whole game plan for their future. His plan is to make sure as many colleges as possible see his skills and want him at their college. He's already receiving a lot of interest. 
View Comments(1)