Finding Your Identity Through Fashion Club
Being a teenager is objectively difficult. Constantly comparing yourself to others, you spend your time trying to conform to standards that are rarely achievable. You trudge out of bed and towards a place that harbors these unattainable standards, and you spend 6-7 hours a day hoping to make it through.
At least, this is how teenagehood is portrayed in the media. In reality, however, there are multitudes of creative outlets and extracurriculars available to you at school, and participating in these activities can reveal parts of yourself that you might have never known. 
Creative extracurriculars at Verrado High School, like theater, choir, art club, sewing club, and fashion club, push students to find themselves through artistic mediums. Fashion club believes that the clothes you wear are one of the best ways to express your identity. Because it is so customizable, fashion can even help develop a sense of individuality for those who may not feel like themselves yet.
Fashion Club's main goal is to provide a safe and open space for those to express who they truly are through the art of clothing. The bi-monthly meetings host fun activities such as bracelet making, design challenges, and, most recently, a jewelry swap.
Fashion Club Co-President, Brooke Lercher, says "We club officers try to choose activities that are open to creativity and uniqueness.
Every activity is kind of up to interpretation on how you want to do it. Like, if the activity is bracelet making, every bracelet is going to look different, and I think that's pretty cool." In Fashion Club, there are no specific rules for how things are supposed to look. "That's the most important part about fashion," Brooke continues, "it's all individual and up to interpretation." 
Last semester, Fashion Club hosted a jewelry swap, where members could bring in old pieces of jewelry that might no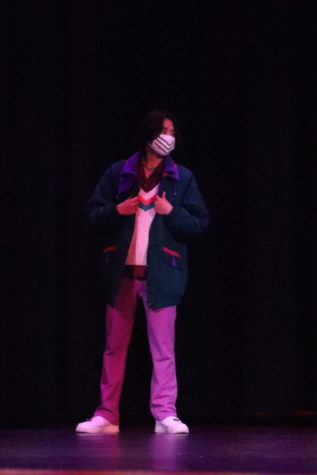 t suit their personal styles anymore and swap them to find a new piece. Not only is this a great example of upcycling, but it's also a nifty way to find a sense of identity through each other.
"I think our jewelry swap was a great example of how Fashion Club is a community here at Verrado. We get to find inspiration from each other" Lercher says.
Joining Fashion Club means that you get to be a part of something– a community– where people with similar interests surround you. Each meeting is a creative safe space, where members can share ideas and inspire each other to push fashion boundaries. 
Each year, Fashion Club recruits designers to create a fashion line and be a part of the annual spring fashion show. Each fashion line is essentially a vision board for the designers, and they get to choose what it looks like, all the way down to the smallest detail. The models, the clothing, the lighting, the song, the walk, and the entire production process are all managed by the designers.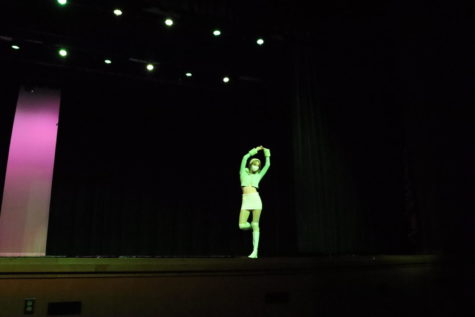 Although it might be stressful at times, seeing a vision come to life in one big creative production is totally worth the responsibilities.
"I think that designing a line is my favorite part of fashion club," Brooke says. Having designed 3 lines, Brooke knows that the work is worth the reward.
"It's such a good feeling when your vision comes together, you know. It goes from a vision board on Pinterest to real life. You get to see your friends in the clothes you've designed, and you get to be as fashionable and editorial as possible. It's fun to see your friends in a different look. It's fun in general" she says.
Many hours go into the process of designing a line. In addition to finding the clothes, designers are also responsible for communicating with their models. Designers learn quickly that communication is key for a smooth-running show.
Social governor of Fashion Club, Annabelle Flores, says "the spring fashion show is something that everyone can go to."
Each line is different from the other, so there's always something to keep everyone entertained. Even if your personal style might not resonate with the lines presented at the show, there is always an opportunity to draw inspiration from the designers and their idea, and the aesthetically pleasing combination of lights, music, and fashion always leaves the audience satisfied. 
If designing a line is not your forte, there are plenty of other roles in the spring Fashion Show that might suit you better.
"You can always be a model, a photographer, or you can be a part of our tech and stage crew" Brooke assures, "There really is a role for everyone. Sometimes people get nervous to model on stage, or they aren't ready to take on the responsibility of being a designer, and that's okay! You don't even have to be a part of the show to be in the Fashion Club. We love having people join in our activities and meetings."
Fashion Club welcomes and encourages everyone to attend their meetings and the show. The club offers students at Verrado a chance to get involved, to find themselves, and inspire.
If you are interested in joining Fashion Club, follow @verradofashion on Instagram, or email Ms. Barnes or Mrs. Diehl.  
"
Creative extracurriculars at Verrado High School, like theater, choir, art club, sewing club, and fashion club, push students to find themselves through artistic mediums.