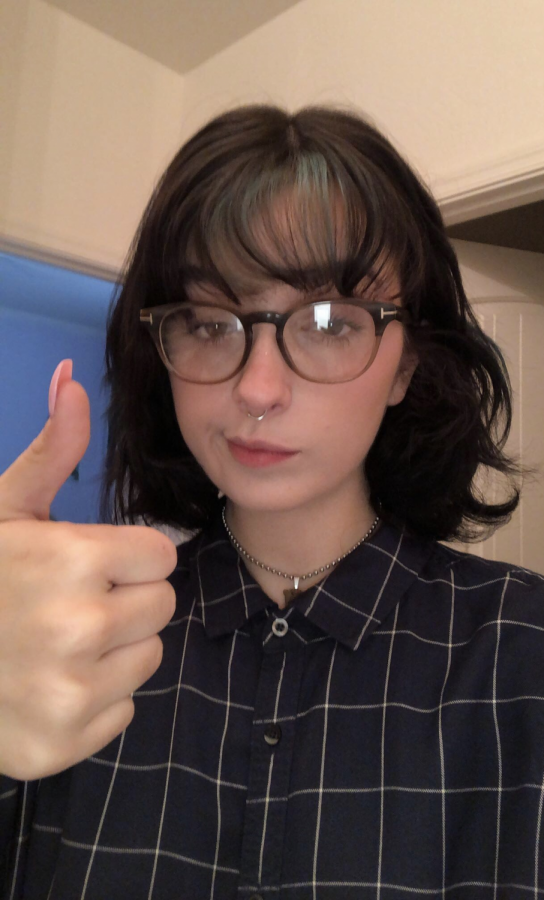 From tipping cows to cacti in her backyard, Izzy Chavez has lived in two worlds. She started her life in phoenix Arizona but quickly she was across the country in Port Washington, Wisconsin. Then after 8 years she packed up once again and headed back to her home state. Today she's a senior at Verrado high school and is now doing her third year of journalism. 
When Izzy has free time to herself you can often find her watching a new horror movie that she heard about on Twitter. Films are a big part of her life, even at school she participates in directing and some acting in school shows. Izzy's not for certain if Journalism is a future long term career but she has always strongly believed in the importance of ethical journalism, especially in today's world  
Izzy wouldn't say that she has distinct hobbies, but she describes them more as interests that affect her personality and morals. Things like taking care of animals, or making art are good examples of her personal interests. And with time she has in-between, she usually uses it to be with her friends or her dog, brick. 
Isabella Chavez, Features Editor
Oct 01, 2020
Sep 08, 2020

Why Fashion Club Might Be For You

(Story)