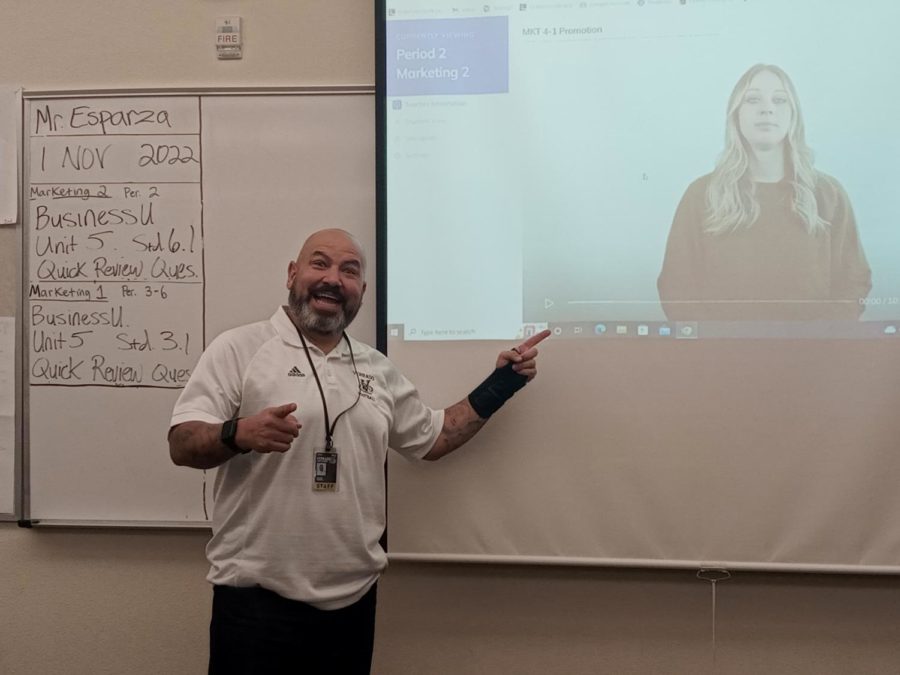 Meet The New Marketing Teacher: Mr. Esparza
Mr. Esparza is the new Marketing teacher and head of DECA. Interested in Verrado High School because he already lived in the community, Mr. Esparza felt like now was a good time to give back. In an interview, he said, "I never felt teaching was a career I would follow growing up, but it ended up working out.". 
Before coming to Verrado, he spent twenty-two years in the United States Army. After he retired from the Army, Mr.Esparza got a master's in business and marketing. "I considered going into the corporate world, but I felt it wasn't the right fit", so instead he chose to come here to teach. While not something he previously had a passion for he felt this was the best way of giving back. He is also the head of DECA, a club dedicated to preparing students for future careers in business and marketing. 
Something Mr.Esparza especially enjoys about the school is how unique the community and atmosphere are. He said that the school was "special" and "unique", lending part of it to the layout of the school itself, but most of all the welcoming attitude of his colleagues. 
 All students are welcome in Marketing. Plans for the future include restarting the school store "Viper Bites" and running school-wide events like canned food drives. Mr.Esparza is a super devoted teacher. He is always making sure people are up to date on what is going on, while also making sure students have fun in the classroom.