Get Moving with Verrado Hiking Club
Verrado High School Hiking club and others with the same love for hiking walk through the wilderness and mountain terrain. The hiking club is a wonderful way to learn about the local trails in Verrado, as well as Skyline, Estrella, White Tanks, Spur Cross Ranch, and the ranges in the greater Phoenix area.
hiking is one of the best ways to get the fresh air, sunshine, and exercise you need but don't get often enough. It's also the best way to relieve any extra stress you've been holding on to by making new friends and allowing you to release anxiety. 
The club has helped several students and a few teachers with getting extra exercise and healthily relieving stress, more often than if the club was nonexistent. Some physical health benefits you gain from hiking are building stronger muscles and bones, improving heart health, increa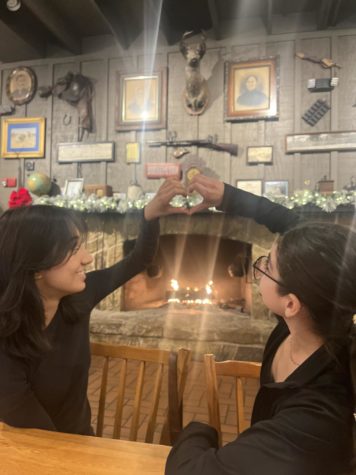 sing stamina, decreasing the risk of respiratory issues, and endless other health benefits, even avoiding some cancers. 
Dayanara Benitez, a member of the hiking club on what her favorite hike was so far, "My favorite hike would have to be the first one we did we went to the skyline regional park in the white tank mountains and we got there around 9:30 am and we finished at 1130 am. The view was so pretty and it was just so quiet and peaceful. The weather was on the colder side but once we got used to it, it was just perfect. It had started sprinkling towards around the last 10 minutes of our hike but it felt good and we were proud that we got around the whole mountain."
The hiking club meets once a month every first Friday of the month. Suppose you are interested in signing up for the club and gaining all of the positive benefits from it. In that case, all you have to do is email your counselor about your interest in the club and they will redirect you to someone who will work with you to approve your membership in the club.