All About the New Freshmen Advisory Program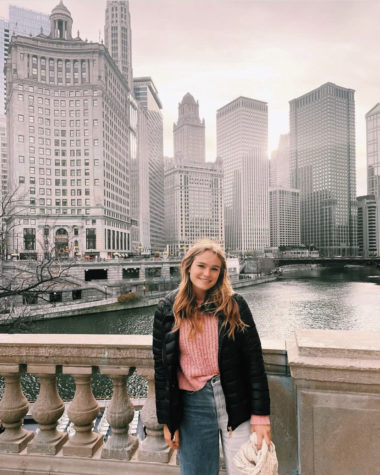 More stories from Gabby Comer
Last year, members of the staff took a trip to Stevenson High School in Chicago. They took the trip to look at an ideal situation for standardized grading. From this trip, they not only learned new ways to improve our grading system but also gained knowledge of a mentorship program. Ms. Breitwieser, one of our former assistant principals last year, remarked that the Chicago school had a freshman mentorship program. In which upper-level students would mentor freshmen, showing them how a school can work together to build cohesiveness and leadership among the students. Mrs. Bonessi and Mr. Lees both said this program was also "the biggest thing they came back with" from their school trip to Chicago.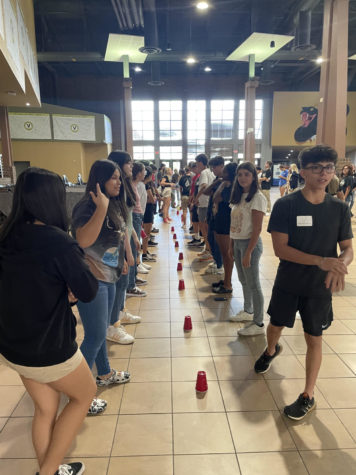 To promote more leadership this school year at Verrado, the staff decided to start a freshmen mentorship program. Although it is a national program, Verrado has never had a program like this before.  It is led by the two vice principals, Ms. Holly Bonnessi and Mr. Matt Lees, as well as a group of teachers, including Ms. Michelle DiGiovanni one of our math teachers. According to Mrs. Bonessi, they want to help Verrado freshmen, and also "create leadership opportunities for the upperclassman." Mrs. DiGiovanni is very excited because she had a similar program at her previous school, and she saw great improvements in that school because of the program. She feels passionate about it because it "lets students who may not usually be leaders become leaders."  They all  "truly believe this will help our freshmen," and Mr. Lees even noticed an "increase in engagement in the advisory." 
When talking with freshmen mentors, they seem optimistic about the project. They do admit there have been some participation issues. From personal experience, I have experienced the pressure to come up with engaging activities during this advisory period. Also, many mentors missed the prep days before school, so some were coming in unprepared. This will resolve with time. One of the mentors I talked to, Hailey Kabara, said she is excited "to give other students life lessons and advice without it being awkward" or forced.
Verrado is piloting this program for the district, and the assistant principals are hopeful that the program will continue for a long time. Their ultimate goal is to provide a fun and welcoming advisory period. 
If you are interested in being a mentor next school year, there will be information on that this Spring.
Leave a Comment