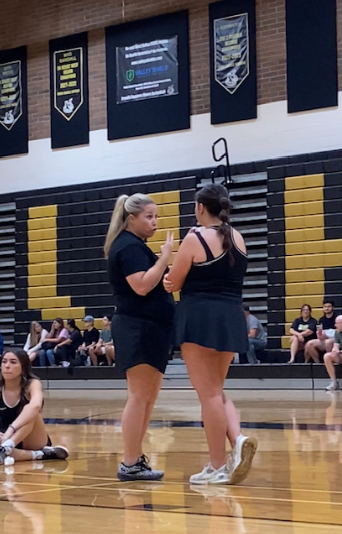 Badminton has officially begun. With the amazing team that they have formed this year, it's very promising our fellow lady Vipers will have an amazing season this year. So far, this school year they've had four games. They have won three out of those four games so far.
In the beginning of all of the badminton games they introduce each other, and get to know each other before actually getting into the game. Introducing each other before the game creates less tension. Although badminton looks like an easy sport it is very competitive and difficult to play.
They started the badminton program about 8 years ago in 2016. In 2022 the badminton team went to the championships but unfortunately did not win. The girls were disappointed but that won't stop them from trying to go that far this year again.
Throughout Mrs. Wadding's time coaching badminton, she says that her favorite part would have to be watching her seniors play. Watching them get better throughout the years, going from JV to Varsity. She says it's fun coaching badminton and more competitive than most people would think.
Their first win of the season was against Willow Canyon High School and their most recent win was against Cactus Highschool 8-1. So far, they're doing amazing. We are hoping that our girls' season goes well and wish them luck at their games.