Verrado OLB Looks Forward to the Future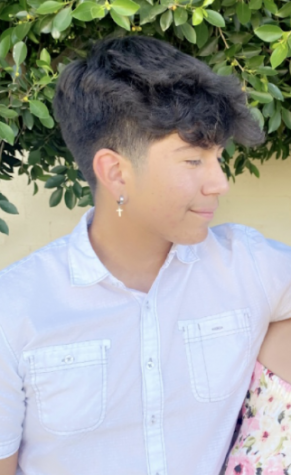 More stories from Josue Gil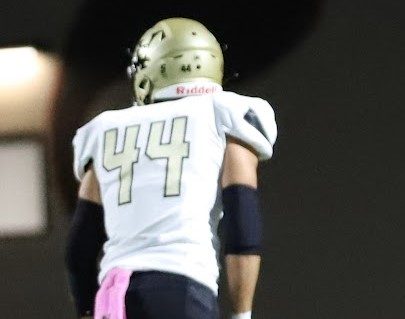 As the 2021 season for our Verrado Vipers Football ends, it leaves a lot of questions for the future direction of the football team as a lot of seniors prepare to decide whether to continue to play or not after they graduate. Some of our seniors have decided to move into other areas while one Junior, Connor Gingg, waits to prove to himself and colleges next year that he is not only talented but committed.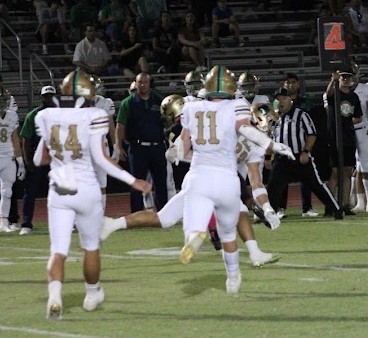 While interviewing Verrado's head coach, Dustin Johnson, The Viper Times asked if he thought his future seniors were ready to be his team leaders. He was confident that next year's seniors are ready. Coach Johnson stated "his seniors now paved the way for them. They left a mark that the juniors will now learn from. It is almost tradition for the next seniors in line to give it their all when the time comes, because it's their final season to represent and play for their school."

Averaging 6.7 tackles this year with a total of 74, Gunner Gingg plays primarily Outside Linebacker for Verrado. Gunner plans to be ready for next year: During this time of the offseason, he plans to include studying: "I am going to spend some time watching higher ranked players in college or in the NFL who play the same position as me and see what they do and how they play so I could try and adopt their moves and how they play so I can be better." 

When asked how this season impacted him, his response was, "this season impacted me very positively. I feel like I learned a lot of new things and I know my role on the team now, so

"

"I know what I need to do to perform the best I can for my team".

— Gunner Gingg

He acknowledges that he doesn't have a lot of time left and that he has to get his mentality right and positive.

Gunner wants to accomplish more he's already put a plan in play so he's ready for next year. " This is definitely an important offseason for me, It is important to train the hardest because this is my last season of high school football."  I will also need to focus on getting faster and speed training to have that extra edge on the opponents. so Gunner is honored to say that his senior teammates set the bar high, and are aware that they will be losing a lot of players, but is also happy to say that they now have more spots opened up for future players. It gives them a chance to show off their talent as well as unlock their potential. 

Overall, it is safe to say that our Verrado Football team lies in good hands, thanks to the coaches and players. One thing to mention, Verrado always has a positive mindset. They won't let anyone bring them or our spirit down. 
View Comments (3)