Traffic Around Verrado
More stories from Jordyn O'Quinn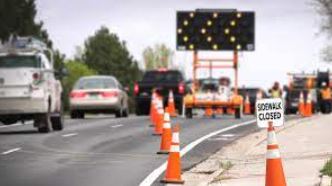 As many Verrado citizens have been going to drop off their children at school or commute to work. You may have noticed an increasing amount of traffic and construction happening on the I-10 and Indian School Rd. This is just a little bit of insight into what is to come with all this construction. 
First Starting with the I-10 this is great news for those who travel the I-10 near Verrado Way and Watson. They will be adding a third general purpose lane in each direction this will allow for traffic to flow more easily compared to the previous two-lane road. Along with more improvements to the interchanges of Watson and MIller Rd improving the safety and allowing for future growth to come in the city of Buckeye. 
For Indian School and JackRabbit Trail construction has been an ongoing matter for the new shopping center. Jackrabbit Ranch is a 72,000 square foot shopping plaza that will be opening a wide variety of jobs. As for the road, the construction project of JackRabbit ranch also includes adding two eastbound lanes on Indian School to help with the flow of traffic.  
The Verrado community is ever-growing though we may have to go through times of seeing traffic cones and construction workers. In the end, we will see just how vast Verrado will grow and all the new things to come to this wonderful town. 
View Comments(1)