Incorporating Ideas from the Stevenson School in Chicago here at Verrado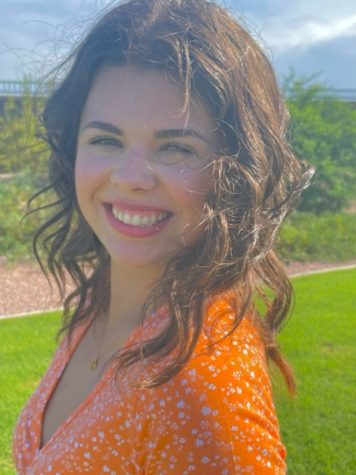 More stories from Abby Williams
Last month, a group of teachers and admin visited Stevenson High School in Chicago. Viper Times had a chance to interview Mrs. Bonessi on her perspective of the school. 
Stevenson High School, located in a suburb of Chicago, has become a model school for us over the last couple of years. Stevenson is unique in many ways including the fact that it's a single school district, which means the district office is on its campus. The school is massive and has 4400 students. 
The 3-story building uses a "Travelers Bell".  Stevenson does have a 5-minute passing period but the "Travelers Bell" is an additional 3 minutes for those who have classes further apart. With many students running late to class 1st period and throughout the day, it might be a good idea to consider having a Travelers Bell, here at Verrado High School. This bell schedule will save a lot of tardies and absences because tons of students are late due to traffic, car issues, not having a ride, or other personal matters. So having an extra three minutes could improve attendance issues. The bell schedule could be only for the upperclassman as a privilege at Verrado. 
Stevenson's grading system is just like the Standard-based grading system used at Verrado, but it's called Evidence-based grading. It's based on the evidence students produce and create in their assignments like what we have with the 4-point grading system. The school is very similar to how our Verrado grade book worked last year.
Many of the administrators thought that it was good to validate what they are doing here at Verado and show areas to continue to work on. Mrs. Bonessi said, " During the summer what the admin team will do is use a lot of those ideas" like next year's new Freshmen Advisory where incoming students will be mentored by upper-level students. "We'll take that feedback to look at where we are at now and where we want to go next. So we begin to build upon where we are and how they can be modified to work across here" at Verrado. 
Overall, the teachers and admin had a great time at the Stevenson school. They learned so much about the structure and culture of the school and how those ideas can work at Verrado.
Leave a Comment