Verrado Volleyball is Officially Back in Season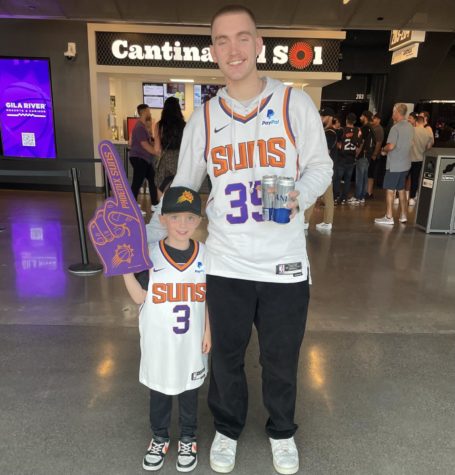 More stories from Bryson Taylor
Volleyball tryouts happened in the past week since we started school, and the team is ready to do big things for the school! With Coach Lopez leading the vipers, they are very excited to provide as many wins as possible for the Vipers. One player, in particular, Journey Tucker, is a senior volleyball player here at Verrado. In an interview done with her, she states that the Vipers are very ready for this upcoming season.
When asked how difficult tryouts were, senior Journey Tucker responded with this, "Personally, I do not think tryouts were difficult, I felt that they were definitely challenging though." I had also asked how she feels about the upcoming season, in response, she states "I am feeling excited about this upcoming season. This is my last one, so I am hoping that it will be a good one. I feel very confident about my team's upcoming success! Even though we are just starting to get to know each other more, we play with each other very well. I believe that our team is prepared to work very hard!" When it comes down to the coaching staff, only good things were able to be said! "The coaching staff is great! We are still getting to know them since they just came in this year, but they have shown how great they are already." 
The Vipers volleyball team has big goals for this season including going as far as possible and making the playoffs. We are all very excited for the season to start and cannot wait to see how the team will do. The team's first game is next week so make sure you show up to the first game on August 25th against Westview.
View Comments (4)