HOCO Block Party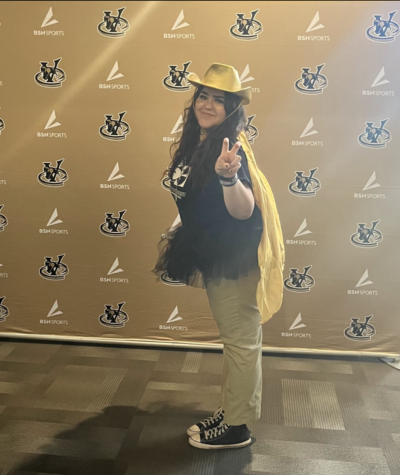 More stories from Brissa Zambrano
Fall is back. The time of year for Pumpkin Spice Lattes, pumpkin carving, and scary costumes. To Verrado, that means homecoming season, which brings back many of our traditions, annual events, and activities. This Saturday, September 10th, is our annual block party to kick off this year's Homecoming season. The block party is always a week before HOCO and is an amazing celebration to show off all our fall sports in a parade followed by many delicious food trucks and vendors. The block party, put on by Verrado's student government, has many fun activities and booths with fun games and activities to earn treats.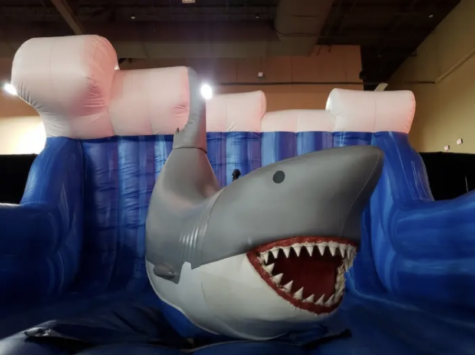 One thing the student government is good at is coordinating the theme of homecoming to the block party and dance. This year's block party is rumored to be pirate-themed, especially all the activities and entertainment at the block party. One special thing about the block party is the parade. Each sport decorates its float to the theme which this year is Pirates of the Caribbean Vipers Tell No Tales meaning we're going to see lots of pirates and dark and mysterious floats.
This year, one difference is that the student government will be selling wristbands that include many different fun activities such as obstacle courses, carnival games, and even a mechanical bull shark. There are also going to be four food trucks at the block party which include, Snowy Churro, Kona Ice, Burgers Amore, and Nilas Mexican food. 
You'll have to try Burgers Amore and the Cousin Vinny TNT burger. That one brings some serious heat with jalapenos and pepper jack loading up a 1/3 pound burger smothered in buffalo sauce. Cool off with Kona Ice and blend their Monster Mango with Pina Colada for that tropical vibe.
Many clubs from Verrado are going to be hosting booths. The theatre club is going to be doing face painting, the fashion club is also doing temporary tattoos and a photo booth. So many things to do and see at this year's block party. Since this year's theme is Pirates of the Caribbean, many ways you can support Verrado and follow the theme are dressing up as a pirate or even just wearing our viper spirit gear to show school spirit. Hope to see you there vipers.
Leave a Comment