Dive Into The Books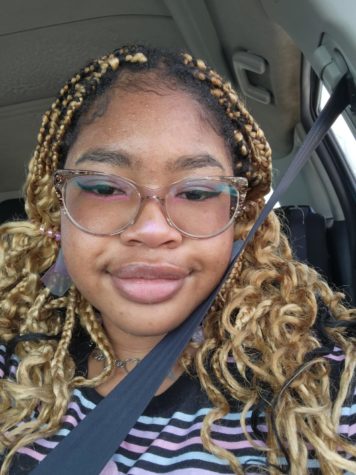 More stories from Yakira Wade
The Verrado Library is a great place to find books, but it can be hard to know what to read. The library has all kinds of genres to suit students reading and is constantly getting updated with new books to keep up with the times. Newcomers can peruse options while returning readers can find more of their favorite reads. Look around, and there are signs to help navigate the different books.
The genres get placed on the top and sides of the shelves. The displays advertise fan favorites and newer books that come out. One of the more interactive displays allows two students can rent a book to read and discuss together,  which is a  fun option for reading with a friend. 
When choosing, the most popular mangas tend to be anime, fantasy, and romance. Best-sellers are readily available to check out; more niche books are found under displays. There are times that books will get taken, and it might be disappointing, but there are so many options that it's impossible not to find a fit. Online reading is always an option for those that prefer a digital experience.  The Librarian's favorite author is TJ Klune, and she encourages students to give-reading-a-try because many of them have come back after enjoying a book for the first time. She often guides students to the graphic novel section as a start because it can be overwhelming to start with a more traditional book. It's never too late or soon to give a book a try. All books borrowed are available for three weeks to return or renew- as long as no one is on a waitlist- so get reading! It's time to find the right book. 
The  Wilds and The Paper Magician are riveting reads for those hungry for something new. Each features a new type of adventure that is sure to challenge the reader and invoke insightful thought. Jump into the wilds and travel with Cheryl through the Pacific Crest Trail, then take a break, watch Ceony manipulate paper into all shapes and sizes, and take a final stand with Ruth in her court cases. But first, there are some things to know and it starts with the Wilds.
What does it mean to go Wild? Well, Cheryl Strayed defines this with a tale of her journey in pain and recovery. She recounts the anguish of losing a mother, family, and a place of belonging. Her mother had died and it set off a domino effect of misfortune for her family scattering and a ruined marriage. Only after four years is she ready to square her shoulder and work her way back up when she realized she has nothing to lose. Cheryl impulsively decides to hike from the Mojave Desert through California. With a healthy dose of humor and passion, this book gives power to Cheryl and the reader as she redefines what it means to keep going against the odds. 
The Paper Magician by Charlie N Holmberg. The title of a paper magician is a grandiose name and an excellent craft but not to Ceony. She had graduated from Tagalog Praff but was switched to paper magic despite her wish to bespell metals. If she bonds with the paper then that will be her only magic.  When Ceony arrives at the Cottage of Magician Emery Thanes she finds that he and the magic were more amazing than she thought them to be. Unfortunately, an evil magician takes the heart of her teacher, and with his life at threat, she must embark on an adventure and face him. 
Check out these books and get immersed in a new adventure. Mrs. Warren expresses that the Wilds will inspire its reader and give them a feeling of hope while journeying alongside Cheryl. She says that her favorite thing about the book is the turnaround from the main character going from an amateur in hiking to holding her own. The Paper Magician takes the fun essence of Magic and romance, which is her favorite, and many other readers. These two books are captivating, so head to the library and get to reading. 
View Comments(1)