Career Fair Showcase Exhibits Student Choice
Junior English is letting students choose their own learning path. In order to empower young leaders, students in Mr. Howard's English III chose their own potential career path and created a mock career fair.
On April 15th, Vipers in Mr. Howard's class showcased their careers in the reading room, with occupations ranging from the medical field to mechanics, these students know their stuff. For this fair, each student was to choose a specific career and give a rundown on what they do, their required education, and any other need-to-know information.
One student's choice, Kalia Ahmad, was a neonatal nurse practitioner and in her words, "They take care of them …premature babies are the babies that are born two months early and they are about the size of your palm most of the time."
She says that all the schools in Arizona have good Universities for the field, and she's applying to Stanford and a school in Hawaii. Kalia expressed that she wants to be this kind of nurse because becoming a doctor has a lot of schooling and she also wants to raise a family.
Neonatal Nurse practitioners serve an important role. " They have a special bond with children… they want to help people do a hard time, help someone who's going through a hard time."
For Nathan Rodriguez, mechanics is the place to be.
A mechanic will face new challenges every day and works on many different types of vehicles. All someone needs to get started is a high school diploma and some experience on their belt. "As a little kid, I really liked LEGOs… I saw it as one big LEGO piece… It's a mystery every day, to be honest, and you'll be working all the time."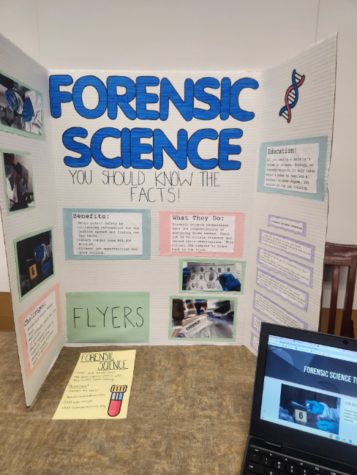 Jeanna Hammerquist expresses how essential it is to have more special needs teachers. They educate students who have specific needs that most don't and make sure they can be safe around each other and their environment.
There are even teachers too with disabilities who are able to help kids in a place that comes from mutual understanding. She came to this choice because "For myself, I am a special needs so it is actually hard for me to stand up here and do this… By working with kids it will help me to do stuff with [them] and teach."
The student-led career fair was an eye-opening experience and left students with conviction in their field or even a new avenue for people undecided. Each person came prepared and passionate about their chosen field, showing they have a great interest in it and are ready to go. At Verrado Highschool, students are equipping themselves with skills for the real world, so look out because these Vipers are waiting for nobody.