Colleen Hoover's "It Ends With Us"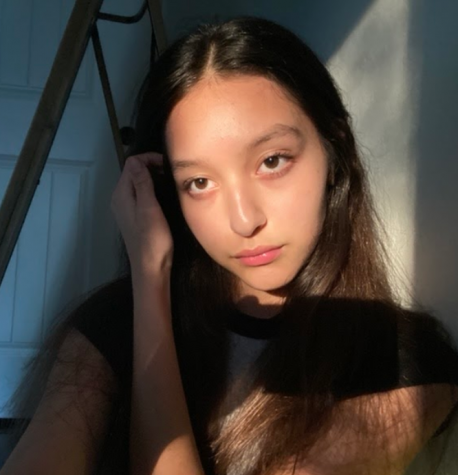 More stories from Annabelle Flores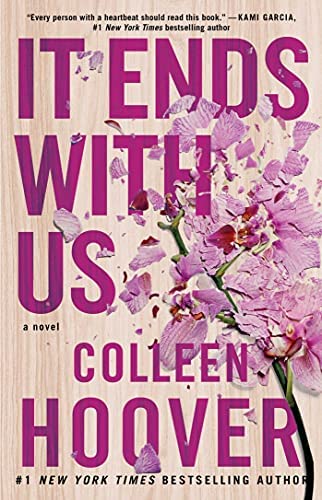 Colleen Hoover, who is quickly ascending to be the Nation's #1 young adult author for her fiction novels, is experiencing a successful surge of enthusiastic fans of all ages. Although the beloved story, It Ends With Us, was released in 2016, it has just recently become one of her most successful works due to the heart-wrenching reality of domestic abuse. Acknowledged and Spoken across all social media platforms and bookstores, Colleen Hoover has become the #1 New York Times Bestselling Author of the book It Ends With Us. 
It Ends With Us is a story that explores multiple hardships that people can relate to in their own life. One hardship that was the most consistent and prevalent throughout the book was domestic violence. Although this book is filled with tragic themes, it also includes two exhilarating romances that make it more than worth reading and hard to put down. 
This tear-inducing yet exciting story follows Lily Bloom, a college graduate who moves to the city of Boston where everything is better. Lily did not have it easy growing up. She was raised in an abusive household where her father would become violent with her mother. As a result of living in this kind of environment, Lily needed to confide in someone so at age fifteen she wrote diary entries to Ellen Degeneres. An important entry of hers was when Lily met Atlas. A senior in high school who was homeless and lived in an abandoned house across the street. Lily decided to help Atlas by bringing him food and letting him take showers in her house after school. As Lily and Atlas spent more time together they began to build an unbreakable bond. As time went on living in an abandoned house with no electricity or other necessities began to be life-threatening for Atlas. This led to the non-negotiable choice of moving away to a safer place and having to leave Lily. 
Lily was devastated that she decided to stop the diary entries to Ellen until she was in her twenties in Boston. Lily majored in business while she attended college so she decided to open a flower shop in respect of her last name and her fondness for gardening. While in Boston Lily meets a neurosurgeon named Ryle who seems like the perfect boyfriend at first until he begins to reflect on Lily's father's abusive actions. Ryle begins to hit Lily but at this point, Lily and Ryle are too far in their relationship to say goodbye so quickly. Lily struggles with being able to leave Ryle resulting in devastating consequences. 
Amidst the tragic love story of Lily and Ryle, Lily and Atlas are miraculously reunited by fate. As Atlas and Lily pick up where they left off when they were teenagers Atlas begins to notice what is happening in Lily and Ryles' relationship. Will Atlas try to intervene? Or will Ryle lash out at both Lily and Atlas? Will Lily ever leave Ryle?
It Ends With Us is anything but an ordinary fiction book. It is bold, comforting, and enlightening to those who struggle with domestic abuse or for those who do not know much about it. This novel is arguably the most enriching to our experience of the world because it peers into a part of society where people struggle with real-world hardships.  It Ends With Us is a phenomenal book that can be found at Barnes and Noble, most bookstores, online, and at Verrado High Schools library. 
Leave a Comment