Viper Vanguard Hosts Car Show
The Viper Vanguard will be hosting their incredible Car Show on January 28th. They will be bringing cars all over Arizona, from big to small you name it! Many different types of cars will be there such as low riders, trucks, motorcycles, and many more amazing cars. 
From new to old, so many cars with so many different colors and different features. The event will be hosted here at Verrado's student parking lot from 10 a.m. to 2 p.m.  This event will have free admission to the public. The band also announced they will be performing special performances to the public throughout the show, such as pep tunes and many more fun types of music. 
When talking with Verrado's Band Director Mrs. Meldrum, she was most excited about the cars. "I love seeing all the different cars everyone brings, they're really nice cars!" She continued, "It's a  very fun variety of cars, it's an awesome time for everyone, and everyone always ends up loving it."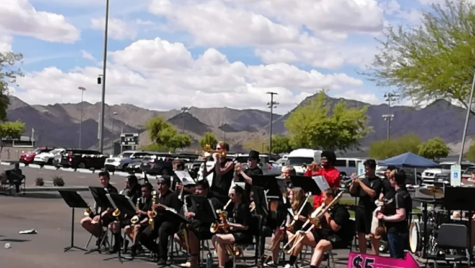 This car show will allow you to display your car for only $20 a slot. You have the chance to enter your car all the way until the event. Just drive to the west side of the student parking lot by the football field. Whatever car you wanna bring, as long as it has wheels you can go on down and show it off to the public. You will have to set your car up from 7:00 AM – 9:30 AM. 
There's food, music, entertainment, raffles, vendors, awards, prizes, and a bunch of fun stuff for the whole family to enjoy.
The car show provides an opportunity to put up your vendor booth for only $30 for a 15 x 15 square or you can pay $50 for a 15 x 30. You have all the way until the event to enter your booth. You will have to get there around 7:00 AM – 9:30 AM.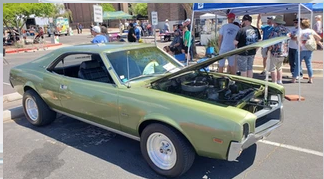 Raffles will be 50/50 so some raffles will split the money. This car show will be raising money for the band. All these proceeds will help with their upcoming competitions and much more the band has to offer.