Garren Garcia Moving On To College Volleyball
Garren Garcia, Senior Student Body President, dancer, and all around nice guy, has just signed his letter of intent to pursue his dream of playing volleyball at Alderson Broaddus College located in West Virginia. Garren's dedication, hard work, and perseverance have finally paid off, and he is now one step closer to achieving his dreams. With this scholarship, he can continue pursuing his passion for volleyball while furthering his education.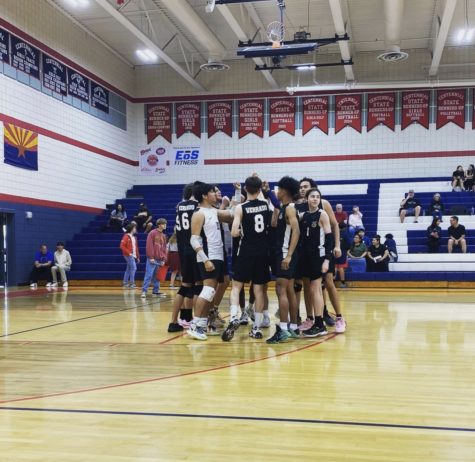 Recently, the Viper Times got the chance to interview Garren and ask him some questions about his love for the game.
"I started playing serious volleyball about a year ago. I always played with my sister, who really got me into the sport. Always seeing her play and going out to the parks and playing with her made me realize how much I actually loved it. I feel during club season this year I was able to hone in on skills and grow myself as a player."
When asked if he had always wanted to play school ball, Garren had this to say;
"I always wanted to play school and club ball but with my old competitive dance schedule, that was nearly impossible until I quit. In college, I can't wait to play at such a high skill level and see all the incredible athletes. I am also looking forward to taking my first leap into the real world and experiencing new and great things."
Any advice for younger athletes?
"I would say for younger athletes to definitely push themselves to train or watch film whenever they can. It is also very important to listen to your body and take off days when needed. If you fall out of love with the sport due to a coach or club, it's okay to take a break. Find where and what will make you happy and grow in the long run!"