Prom: What To Be Excited For
Prom is a highly anticipated event for high school students. For Verrado High School juniors and seniors, this year's Prom will be at the Renaissance Hotel in Glendale on Saturday, April 29th, from 7-10 PM. The theme for Prom will be Casino Royale. The bookstore is currently selling individual tickets for $70 and couples tickets for $125. The deadline to purchase them will be Wednesday, April 26th.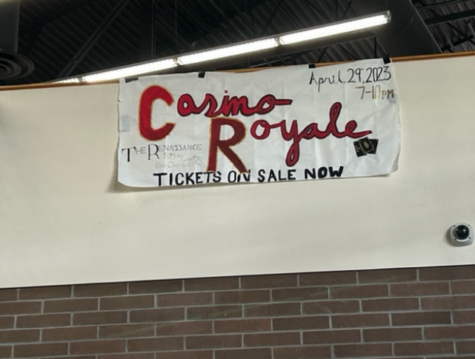 Leah Melessa, a StuGo member for Verrado High School, said, "The Renaissance, the venue we're using this year, is new…and the prom theme also has never been done before; I don't think it's been done at all in the district."
The hotel will provide the perfect atmosphere for the theme. There will be card tables for students to play their favorite card games, including Poker and Blackjack. For legal reasons, no gambling with real money will be allowed, only fake cash and chips.
Not only will there be card games but many other exciting things. "People should be really excited. There's going to be a lot to do at Prom. [They can] dance, we're going to have a DJ, there's going to be a lot of great food, including Beef Wellington and chocolate fountain, and there's going to be a photo booth," said Brissa Zambrano, another member of StuGo.
StuGo has worked hard to ensure that Prom will be enjoyable for juniors and seniors throughout its entire duration with several activities.