Inexpensive Spring Break Ideas
More stories from Lizzy Martinez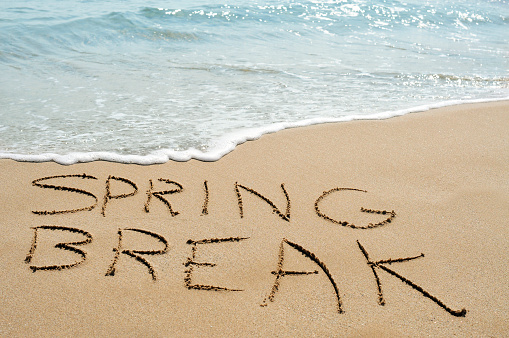 Spring Break is coming up! Do you need activities and/or new fun projects to do? You can do so many things in that week. You might go on a family vacation or just want to stay home and chill. But, if you want to be active and productive, here are some ideas for you. 
Well, for starters you could take walks outside every morning, get some fresh air and look at how lovely nature is. You can honestly do that any day, but if you haven't done that in a while, maybe you should start. You could also build a garden. Spring is such a perfect time to start a garden. You could do this with your whole family and have a great time. 
Something else you could do is start going to the library and get into reading books. One of my favorite books is, "To All The Boys I Loved Before". I'm pretty sure the movie was made before the book, but I still enjoy the book more. Something you can work on for a fun project could be doing a big painting or writing a book. Maybe an autobiography. It could be so cool to write a whole book about you and your life. 
If you're not doing too well in school, try catching up with all of your assignments. I promise once you do that it feels so good to have all of that weight off your back, you have proud parents and no work to worry about. It's honestly a win-win. These are just a few ideas you could do during spring break, there are so many other things you could do. 
Leave a Comment