What To Do With What You Have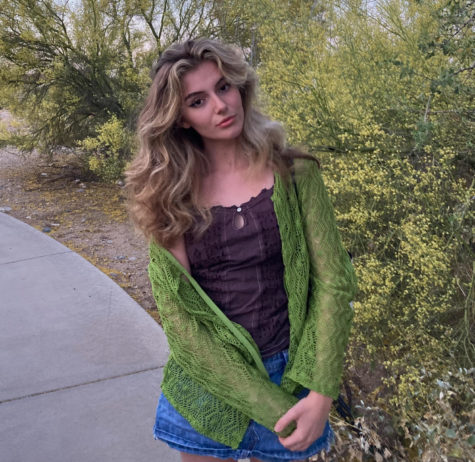 More stories from Leah Melessa
You know the feeling. The frustration you feel with your closet after you've practically ripped it to shreds. Suddenly, your favorite shirt isn't a shirt anymore, it's a rag. A pair of jeans you would've loved yesterday is merely a pile of scraps today. You have nothing to wear, you tell yourself. But the mountainous pile of clothes you've thrown into the corner of your room shows you that mindset simply isn't true. In fact, the average American has 103 items in their wardrobe. So what gives? You have the clothes, what's the problem?  
Everyone feels this way at some point. Especially today, the idea that one should "never repeat an outfit" only heightens this feeling of frustration. But what we often forget is that clothes were made to be worn. The first step to being content with your wardrobe is to know that you can wear your clothes as many times as you please. Once you realize this, the desire to shop excessively every weekend diminishes, and you begin to feel more appreciation for the sneakers that carried you to work and school every day, or the shirt you wore the day you became friends with your BFF. Clothes carry meaning, and once you realize this meaning, you'll cherish them much more than you did before. 
Sometimes the problem is not the clothes themselves, but rather piecing them together. Investing in closet essentials and basics, like solid color tops and tanks, is the best route to take when you want a versatile wardrobe. It's always a good idea to know your most flattering colors, too. Each color has a meaning and purpose, for example, red has been declared "everyone's color," black has a slimming effect, white represents innocence and purity, and blue is calming and serene. But which pants do you choose? You could be wearing your answer. Jeans are a universal staple in billions' of peoples' wardrobes. Jeans are comfortable, durable, and go with any print. Denim does not conflict with any other pattern or fabric, so, jeans are definitely a top priority when it comes to versatility. And although some jeans might be on the pricier side, an average pair of jeans can last up to 3 years, give or take (so, if you're wondering, it's okay to drop a big buck every once in a while for a quality pair of long-lasting pants). 
Creating simplistic outfits might not be everyone's cup of tea. Not everyone is a minimalist, after all. The answer to all the maximalists out there is accessories. Jazzing up your outfit is "as easy as 1, 2, 3!" Literally. First, grab your favorite jewelry; earrings (if you have your ears pierced) and a statement necklace can instantly elevate your outfits. Second, add another layer. Acquiring another layer adds a few things to your outfit: dimension, shape, and color. If you take a simple black tank top and layer it with a red cardigan, not only are you manipulating the silhouette of your body, but you're also introducing color theory to your outfit: red represents love, life, and health. Last, accessorize! Accessorizing is more than adding a belt or a hat, it's reflecting who you are through clothing. If your favorite color is green, wear that green scarf you love. If your grandmother gave you a ring, wear it in her honor! Wearing clothes and accessories you love helps you feel more confident. 
A good thing to keep in mind when you pick through your wardrobe is that clothes are mere reflections of who you are. Each piece of clothing has meaning and memories attached to it, and once you realize this, you'll become more appreciative of what you have. 
Leave a Comment